Kathmandu- On 4th November 2023, yesterday, famous artists of Nepal Nhyoo Bajracharya, Indira Joshi and Kali Prasad Baskota had performed live in Dallas. The door had opened from 6:30pm.
Nhyoo Bajracharya is a singer, songwriter, and composer of music from Nepal. In the Nepali music industry, he is widely recognised as one of the top composers. He is the author of one song in Chinese and hundreds of well-known songs in Hindi, Nepali, and Newar.
Indira Joshi is a well-known female singer from Nepal. She was born in Nepal's Nawalparasi District. Popular female singer for modern, pop, and playback is Indira Joshi. After releasing her first album, "Dance With Me," from which she gained notoriety with the song "Rato Ghanghara," Indira Joshi rose to fame.
Kali Prasad Baskota began his musical career in 2007 or 2008 as the composer and writer of Sashi Rawal's song Chahana Sakiyo Bahana Sakiyo. Laija Re by Hemant Rana and Bida nai deu baru by Azad Dhungana are two of his earlier songs. After its first week of release, Hemant Rana's rendition of his 2017 song Saili peaked at No. 14 on YouTube's global trends. He contributed songs like Jaalma, Nira, Lappan Chappan, Panchi, and Daiba to feature films. Hey. One of the biggest hit songs in the Nepali film industry, Jaalma from the film Resham filili, served as Kali's singing debut.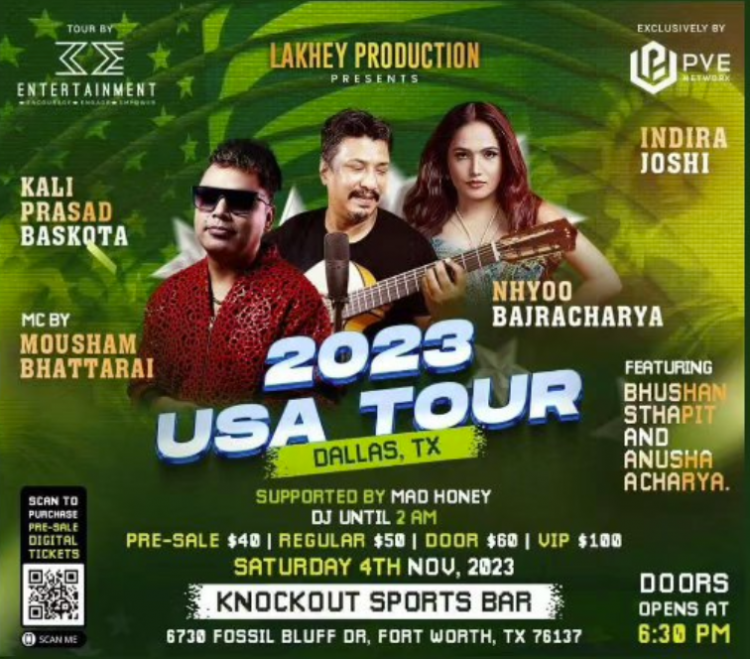 ---