Kathmandu- On 5th November 2023, today, artists like Swoopna Suman and The Asters Band, Samir Shrestha, Prabesh K Shrestha, Mr.D, Bekcha, Oasis Thapa will be performing  live  on  Neplayland.
Suman Thapa, sometimes referred to as Swoopna Suman, is a well-known guitarist, singer, and songwriter from Nepal who is well-known in the country's music scene. In 2012, he started his musical career by uploading homemade videos to YouTube, which attracted Karma Records' notice.
Young singer-songwriter Samir Shrestha is well-known in Nepal for his contributions to pop music in the country. Chaar Dewar, his 2021 debut single, was made available. After being published in 2022, his song Thamana Haat gained popularity.
The rising star of the Nepali music scene is Prabesh Kumar Shrestha. He began his professional career at a young age. His tracks are currently popular on social media. He entered the music industry with the release of his first single, Adhuro.
Sandip Bista, also referred to as Mr. D, has been sharing his experiences with the public through music. He was raised in bordering Birgunj, Nepal, where he saw a lot of both good and terrible things. His career in Hetauda started in 2010.
Bekcha is renowned for penning songs that have resonated with a large number of fans of Nepali music. It's hard to ignore this musician flying his flag when songs like "Apthero Awastha," "Nabola Masanga," "Ghaam Joon," and "Arko Juni" rack up millions of views and streams on YouTube and Spotify.
Popular indie singer/songwriter Oasis Thapa is well known for his songs, which include Sunna, Aparichit Bhawana, Juni vari lai, and Jani Najani. Oasis is a self-taught singer-songwriter who does all of the songwriting, recording, and production work alone.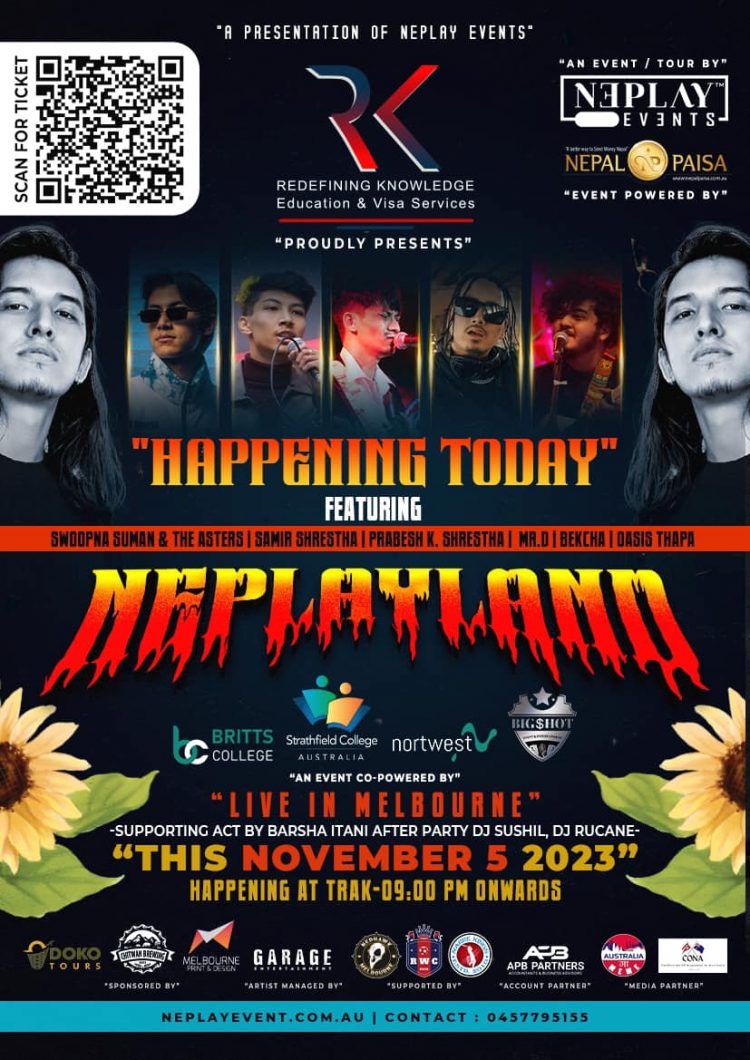 ---