Kathamandu- On 3rd November 2023, Singers Asmita Adhikari and Hercules Basnet will be performing live in New York. The gate will open at 8:30pm. The venue of the performance is Melrose Ballroom. The host of the performance is Jeny Yonj.
She is a well-known singer from Nepal who rose to fame on the international singing reality show NEPAL IDOL. Numerous hits have been created out of the hundreds of songs that have been recorded; her calming, melodic voice is well-known.
Throughout the past five years, Hercules Basnet has composed some of the most exquisite film soundtracks.
Although he has been working for a while, he really began to get recognition in 2014 with the release of his Jerryy soundtracks, "K Yo Maya Ho" and "Chahanchu Timilai."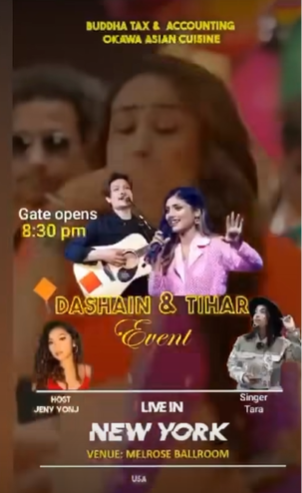 ---