Kathmandu- Famous singer Asmita Adhikari has received two awards for 'Babari Rang' and 'Lajawati' at Kantipur National Music Award. We all would like to congratulate her for her achievement. She had thanked her fans and audiences through her Facebook.
Here's a link of her song:
Here are some photos: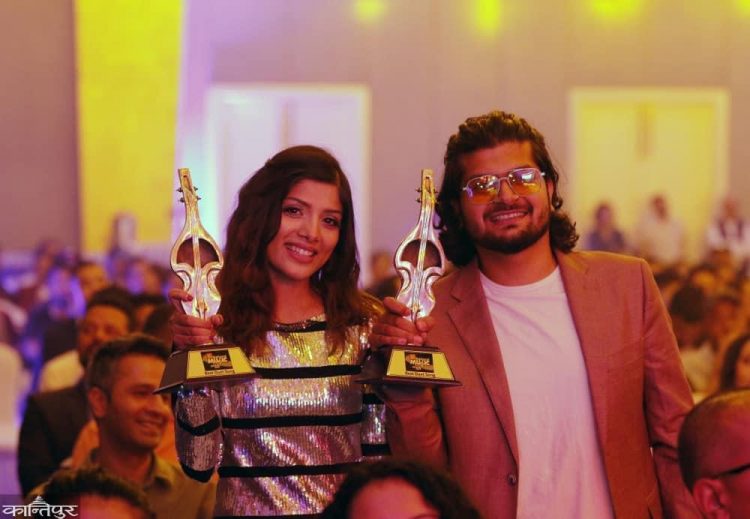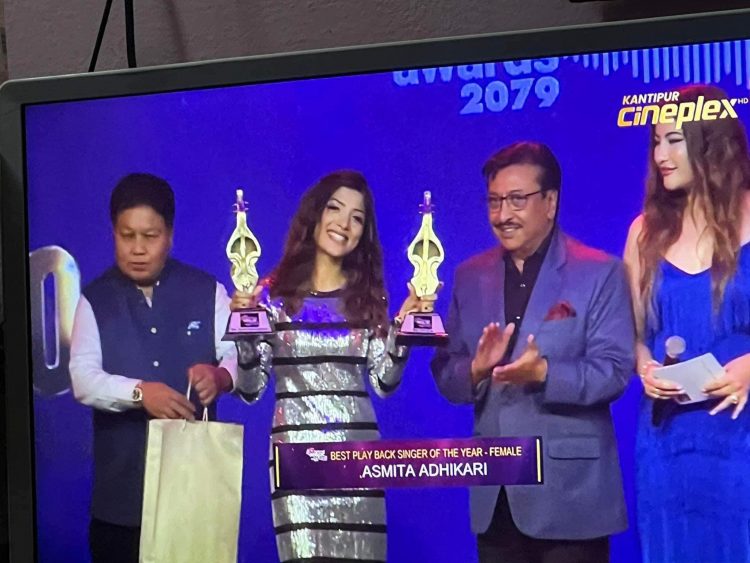 One of the most well-known Nepali singers, Asmita Adhikari is renowned for her adorable face and sweet vocal hits. She is a well-known contestant from Nepal Idol Season 2 who was born in Jhapa. Asmita, the singer for Juneli Rat's Sali Manparyo, is both a singer and a registered nurse.
---