Kathmandu- On 17th June 2023, Saturday, Anuprastha Band will be performing live for a good cause. A charity concert is going to happen in order to support Laxmi Thapa Magar's kidney transplantation. The event is going to start from 7pm onwards. This is not the first charity concert that they have done, the band is very much engaged in helping and supporting the needy people.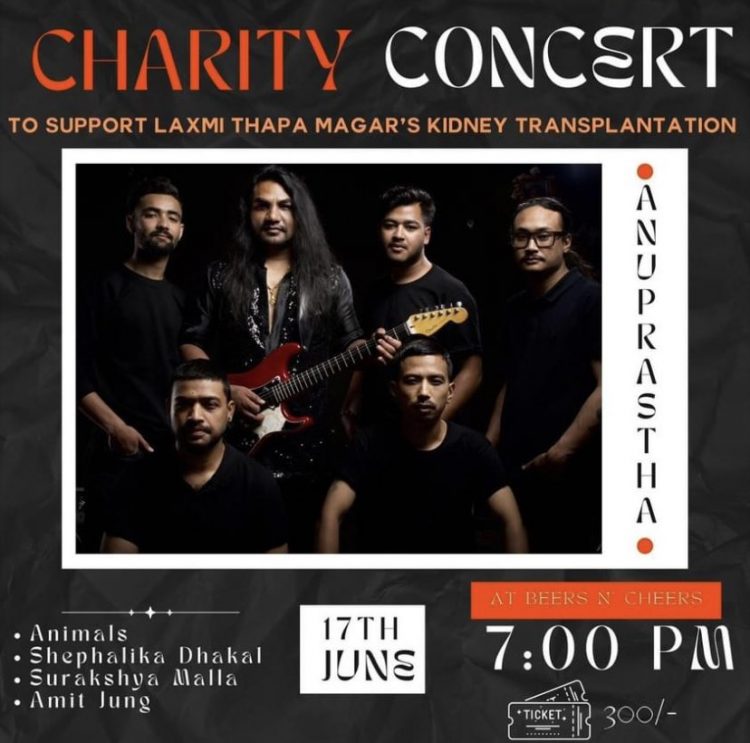 Anuprastha is a rock group from Nepal. Anu means "music" and Prastha means "first" in Sanskrit, from whence the name Anuprastha is derived. The majority of their songs are in the rock genre, but they also incorporate folk music from Nepal.
The group was started by Niran Shahi, who is also the band's lead vocalist and guitarist. Other current members include Laxman Dangol on bass, Govin Sunuwar on guitar, Manjil Raj Shrestha on drums, and Suresh Maharjan on mallet/percussion.
---