Kathmandu-Singer Dhiraj Rai will be performing at South Reading Community Hall, RG2 7QA, on June 23, 2023, on a Friday. Doors open at 5:00 o'clock.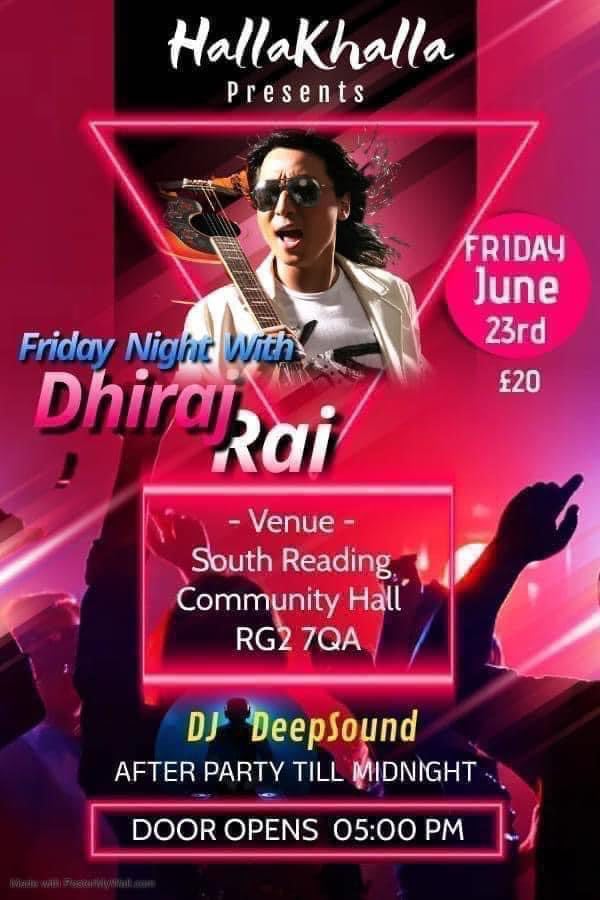 Dhiraj Rai, also known as Stage King, is a Nepalese singer, musician, and lyricist. Rai's debut song, "Luki Luki," was recorded. Rai started his career in 1990. His songs frequently feature pop and rock elements and are about love. "Premi," "Prithak," and "Buddha Born in Nepal" are three of his well-known albums.
His solo performance of "Himal Najhuke Samma" took place in an unplugged setting.
Here's the link of his famous song:
---