Kathamndu- Singer Rachana Rimal has recently performed at Ramdhuni Mahotsav 2080. She had informed everyone through her official facebook page stating, " Had a wonderful musical time in Ramdhuni Mahotsav Jhumkade Thank you so much organizers and lovely audience". She shared some photos of the evnt where her fans were seen dancing and grooving with lots of excitement.
Here are the photos: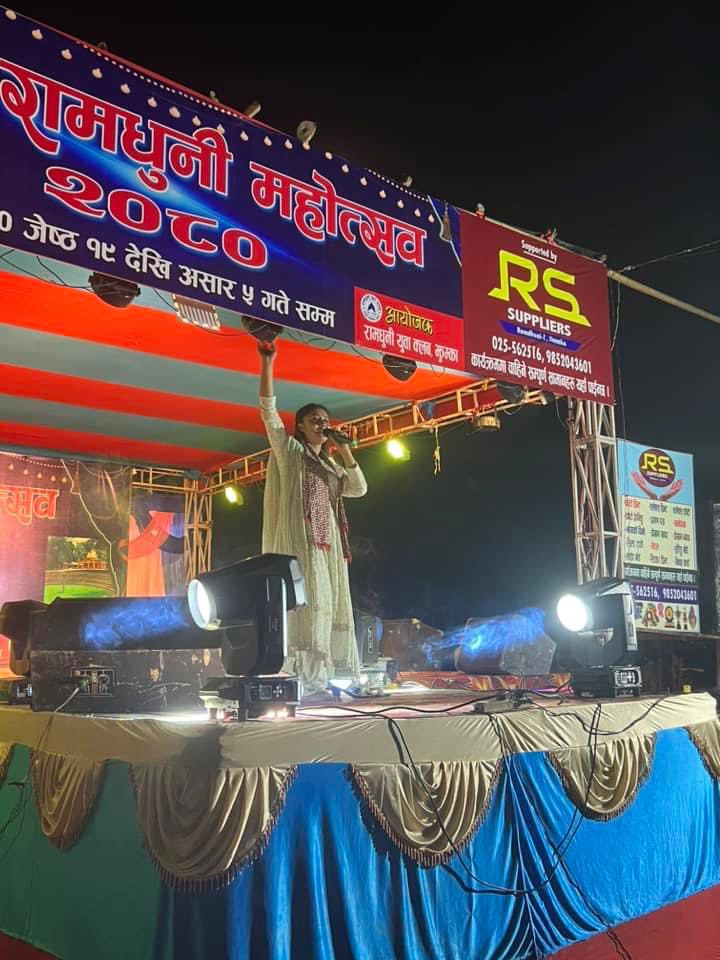 Singer Rachana Rimal is from Nepal. In less than two years, she is credited with singing more than a thousand Nepali songs. She first gained popularity through the singing reality show Nepal Idol in 2019 and has since made a name for herself as one of Nepal's top vocalists. Photo Firimma, Unko Preeti, Paani Chhamkine, and Mineral Water are a some of her songs.
---