Kathmandu- Jetshen Dohna Lama, the SaReGaMaPa Lil' Champs 2022 winner, will shortly give a live performance in Nepal. The performance will take place on June 9th, 2023, and will take place in Prive Nepal, Hotel Soaltee In collaboration with Pathibhara D.M PVT LTD, the Sadhana Kala Kendra Music and Dance School organized the event. The performance will begin promptly at 6 o'clock. 8 Nepalese (A class dynamic musicians) will play with the music direction and conduct of the incredibly gifted Amul Karki Dhali, and R. Mahesh, a Mumbai-based music composer, will also perform. This demonstrates the pleasant musical connection between India and Nepal.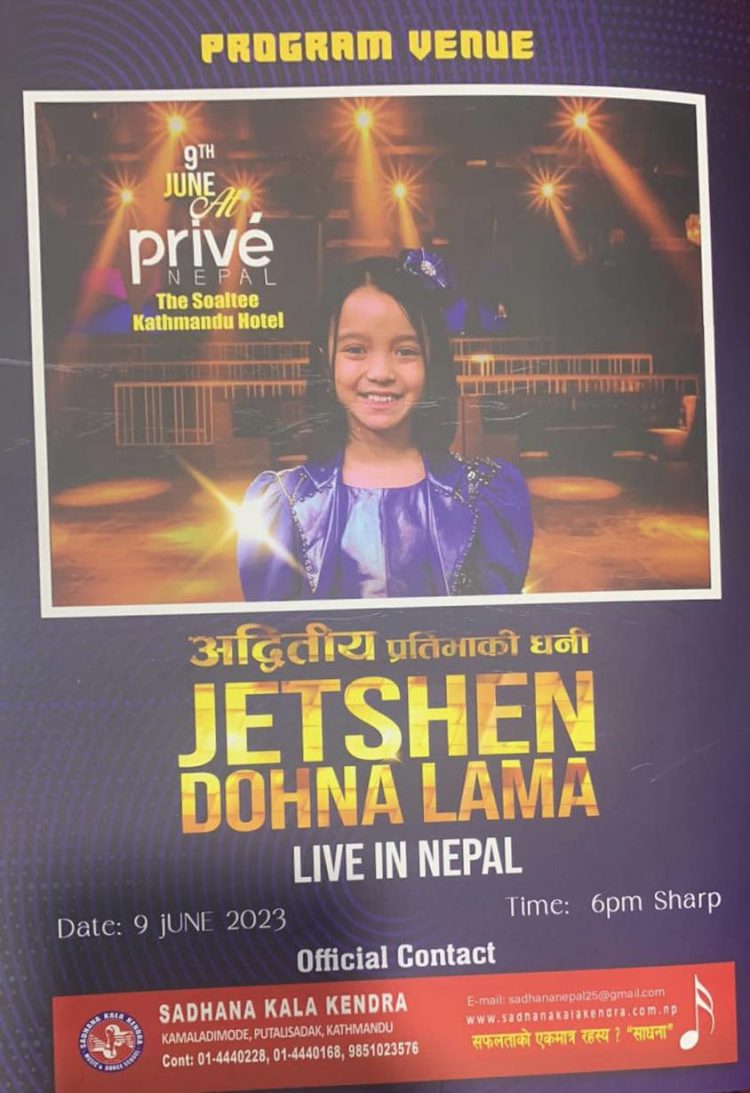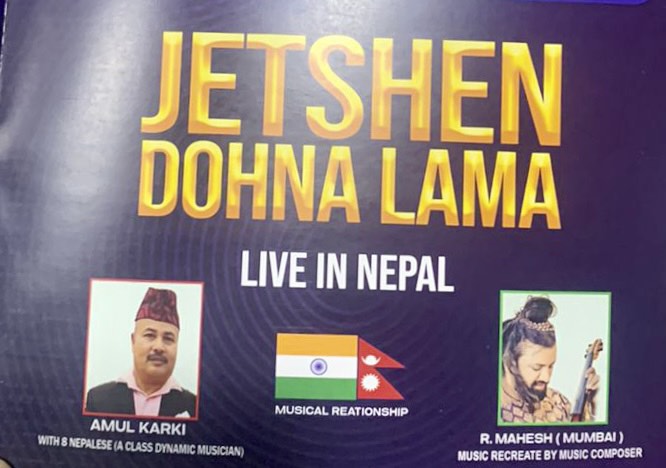 Jetshen Dohna Lama is one of the gifted singer contestants that took part in the SaReGaMaPa Lil Champs 2022 Zee TV singing competition. The very reserved and shy Jetshen Dohna Lama surprised everyone with her consistently excellent performances, and the entire nation adored her voice. Jetshen's voice is remarkably well-liked throughout the country, and she has won the SaReGaMaPa Little Champs 2022 Zee TV Show title. One of the talented and cute contestants on a program is Jetshen Dohna Lama, who impresses judges, juries, and even viewers with a performance that is jam-packed with energy.
The only performer that receives her first song at the age of nine is Jetshen Dohna Lama on SaReGaMaPa Little Champs 2022–2023. Rohit Shetty mentioned Jetshen's ability to perform a playback singing when he appeared on the singing reality program. No one could tell that the song was being sung by a young 9-year-old girl. In response to his request, Shankar Mahadevan promised to collaborate on a song with Jetshen Dohna Lama.
---