Kathmandu- Today, May 30th 2023, is marked as the birth anniversary of the extremely talented singer/rapper Yama Buddha. In Sukuna Multiple Campus, Morang a tribute program for Yama Buddha is going to be held from 5:00pm onwards. Everyone has requested for highest participation to make the program successful and fruitful.
Anil Adhikari, better known by his stage name Yama Buddha , was a Nepalese rapper who was based in London, United Kingdom. He is frequently referred to as "King of Nephop" and is regarded as one of Nepalese hip-most hop's influential rappers. Sathi, Aama, Aaudai chhu ma, Yo Prasanga, Antya Ko Suruwat, and more well-known songs by him are hits. The well-known Rap Battle program Raw Barz was created and hosted by him.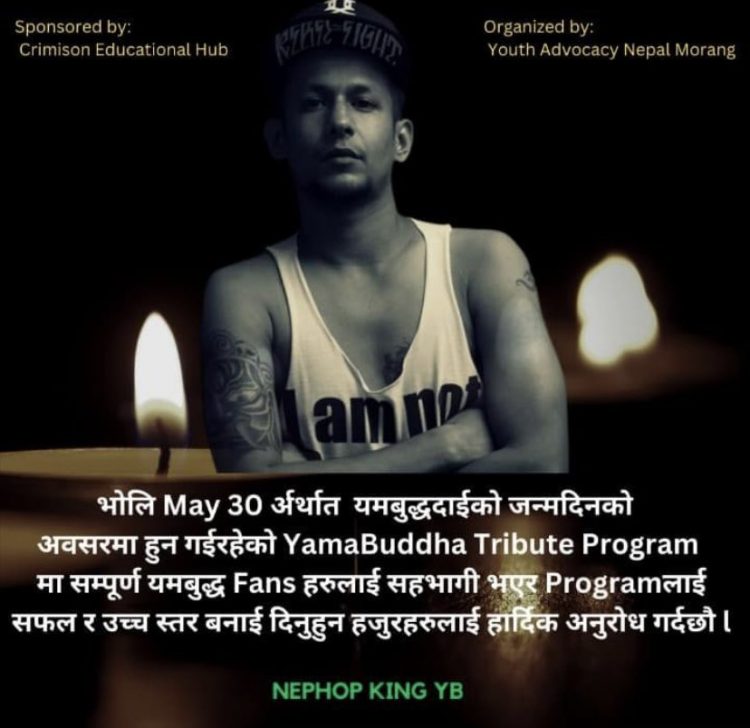 The program is organized by the Youth Advocacy Nepal Morang.
---