Kathmandu- The schedule of Dhiraj Rai's Europe Tour has been out.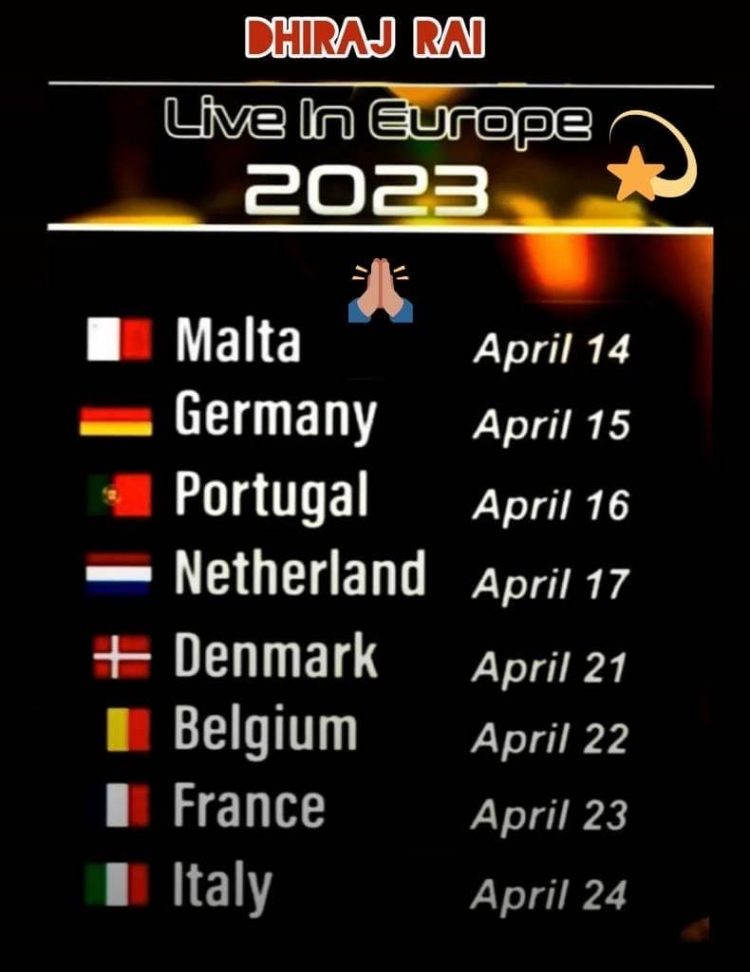 Here's the list:
On 14th April: Malta
On 15th April: Germany
On 16th April: Portugal
On 17th April: Netherland
On 21st April: Denmark
On 22nd April: Belgium
On 23rd April: France
On 24th April: Italy
Singer, musician, and lyricist Dhiraj Rai, commonly known as Stage King, hails from Khotang, Nepal. 'Luki Luki' is Rai's first song to be recorded. In 1990, Rai launched his career. His songs typically focus on love and employ pop and rock tropes. His albums "Premi," "Prithak," and "Buddha Born in Nepal" are all well-known.
His solo song "Himal Najhuke Samma" has been performed in an unplugged environment.
---