Kathmandu- On 9th Chaitra 2079, singer Asmita Adhikari had performed at the First Mechi Mahotsav 2079. She will be performing at Dhulabari soon as she mentioned ok her Facebook story. She had said that, " Performed at first Mechi Mahotsav 2079, I will be coming at Dhulabari, see you there and we have to sing and dance together".
She had also performed at Budhiganga, Morang and shared some photos of the performance.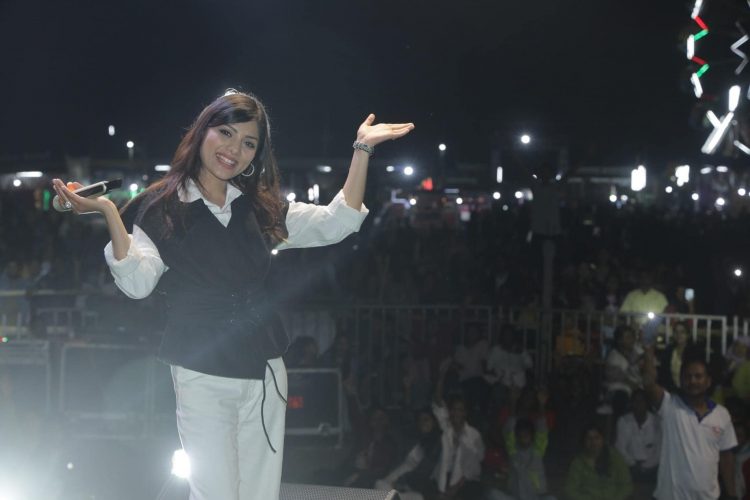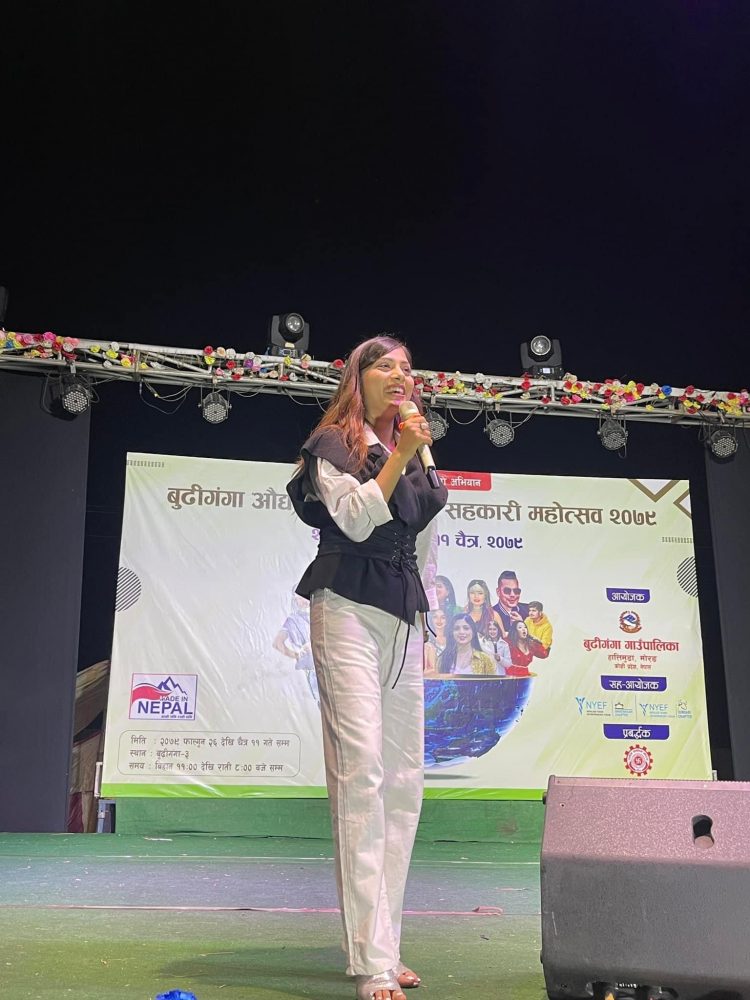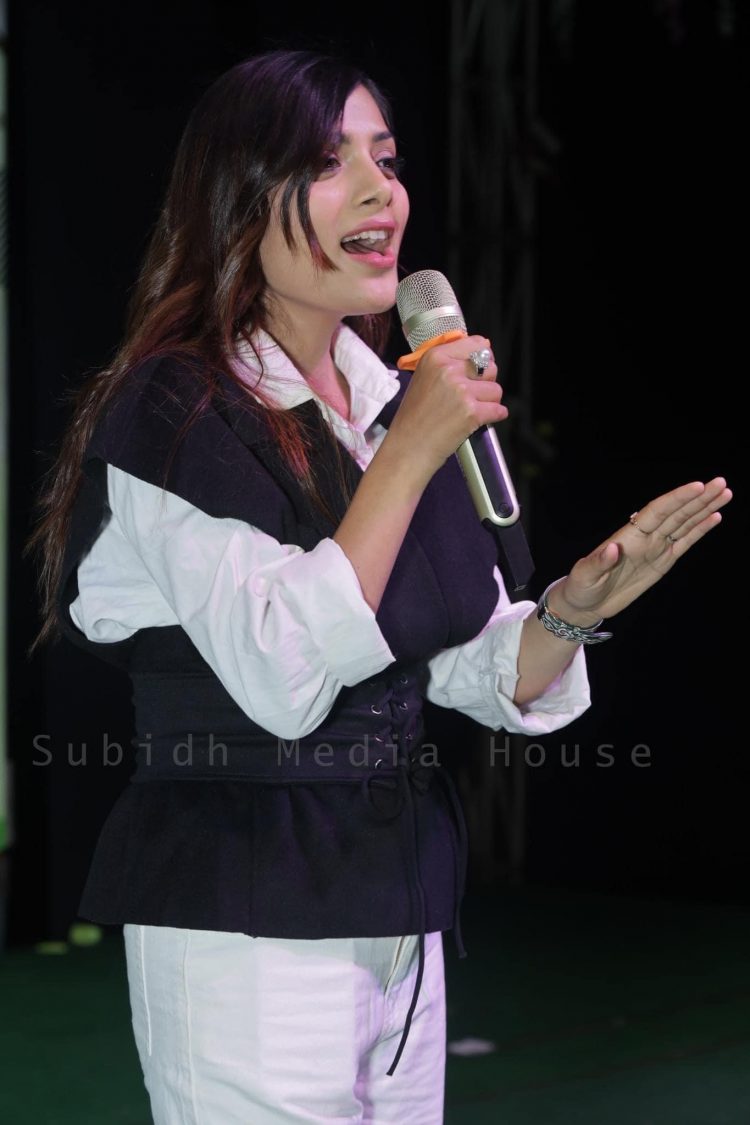 One of the most well-known Nepali singers, Asmita Adhikari is renowned for her adorable face and sweet vocal hits. She is a well-known contestant from Nepal Idol Season 2 who was born in Jhapa. Asmita, the singer for Juneli Rat's Sali Manparyo, is both a singer and a registered nurse.
---