Kathmandu- On 23rd pf March 2023, Shree King Band will be performing at Hard Rock Café, Durbar Marg. The 'Thursday Night Live will begin from 7:00pm onwards and there's a free entry. Similarly, on 24th of March 2023, Heart Breakers Band will be performing on The Hard Rock Café.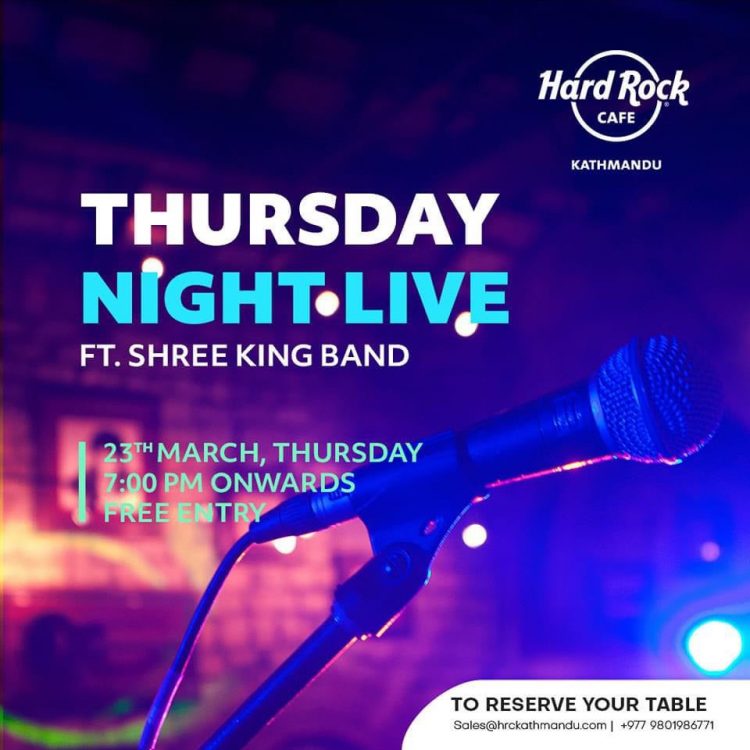 On 25th of March 2023, The Last Ride Bond will be performing at the café. The Earth Hour Lights Off starts from 8:30pm to 9:30pm.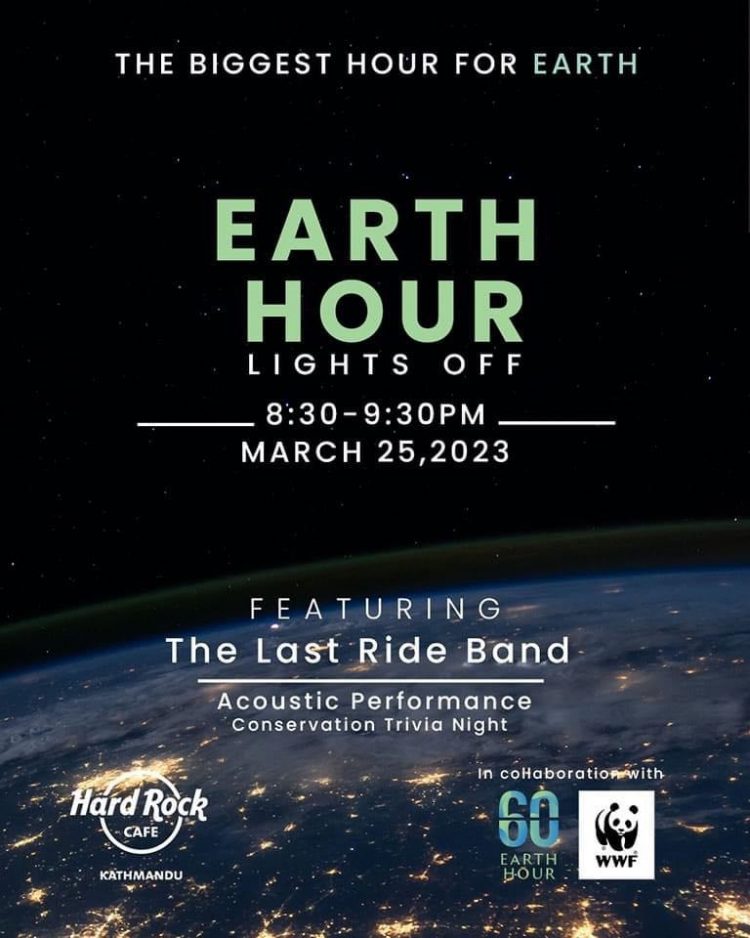 Similarly on 16th, 19th and 21st of March 2023 Swatantra Band, Square Band and Apostles Band had performed at Hard Rock Café, Durbar  Marg.
---