Kathmandu- On 8th of Chaitra 2079, Singer Melina Rai will be performing at Kakarbhitta, Naya Buspark. The singer herself has made the announcement about her performance through her official Facebook stating, " Tonight, Kakarvitta".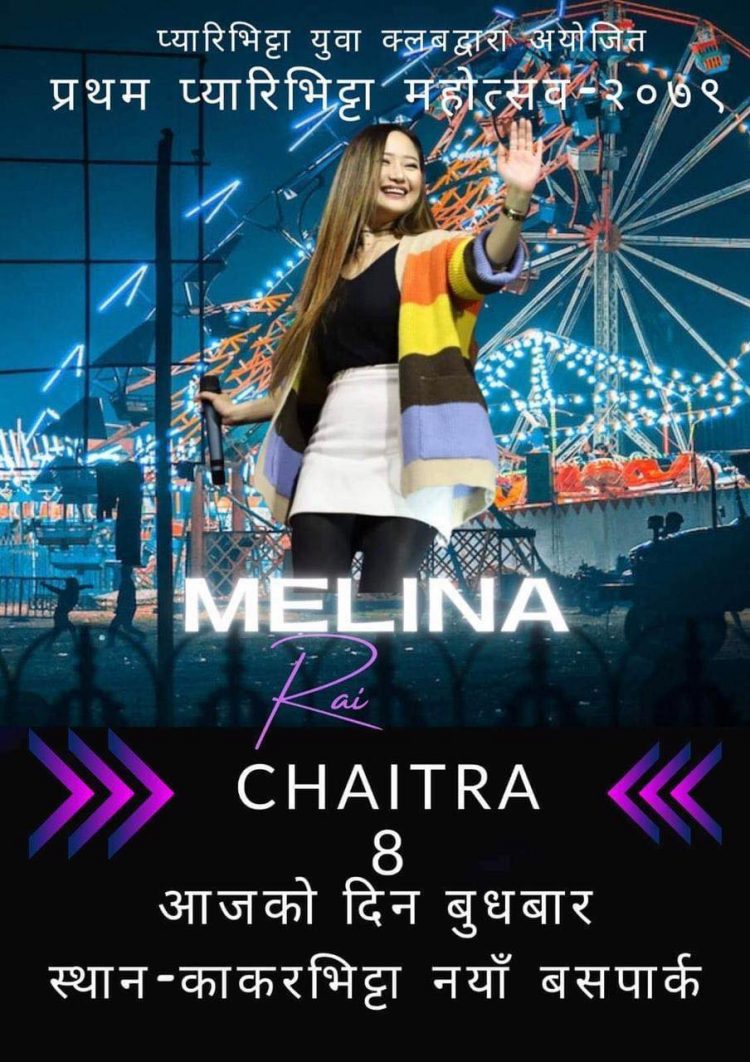 Singer Melina Rai is from Nepal. At the 2017 Radio Kantipur Awards, she was recognized as the Best Playback Singer Female.
Since she was ten years old, Rai has been studying music with her father. At the age of 12, she recorded her first Nepali song, which launched her career. A few of her well-known songs are "Timle Bato Fereu Arey," "Shiraima Shirbandi," "Chapakkai Ful Fulyo," and her most recent hits, "Kutu ma Kutu" and "Machhile Khane Kholiko Leu".
---