Kathmandu- The very famous singer and the youth sensation, Neetesh Jung Kunwar will be releasing a new song soon. He has made this announcement by sharing is lyrics through his official Facebook account where he said, " #releasessoon".
Here's what he posted: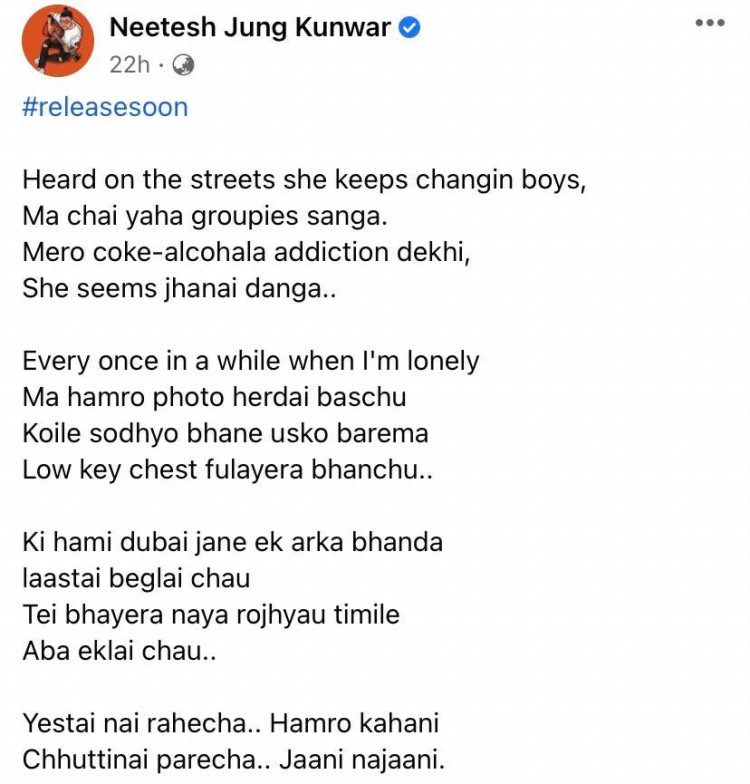 Young and well-known Nepalese singer Neetesh Jung Kunwar primarily posts his music on YouTube. His official YouTube account is called "Neetesh Jung Kunwar," and it is his own. His song "Gedai Jasto Jindagi" is quite well-known in the Nepali music scene.
---