Kathmandu- On 6th of March 2023, one the auspicious occasion Holi, Neetesh Jung Kunwar and the band, NJK Vibe at International Club Sanepa. The announcement was made by Nikesh Karki, who is on keys of the band, through is instagram account stating, " Get ready for holi".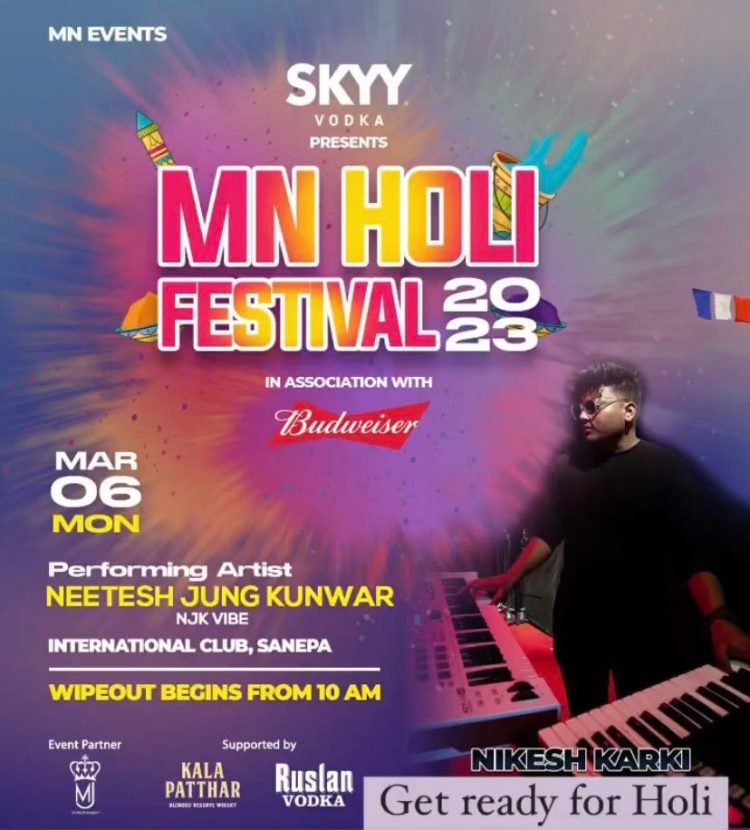 Young and well-known Nepalese singer Neetesh Jung Kunwar primarily posts his music on YouTube. His official YouTube account is called "Neetesh Jung Kunwar," and it is his own. His song "Gedai Jasto Jindagi" is quite well-known in the Nepali music scene.
Lets celebrate the holi with NJK Vibe!
---