Kathmandu- On the occasion of Holi, 6th March 2023, many artists are going to perform at Annapurna Pavilion. The Elements, VEK, Wangden Sherpa, DJ QNA are going to perform at the holi carnival. The host is going to be Sudit Shrestha. The ticket price is 1000 rupees for early birds and 1500 rupees for door sales. The event is going to start from 12 pm onwards. The tickets are available on IME Pay.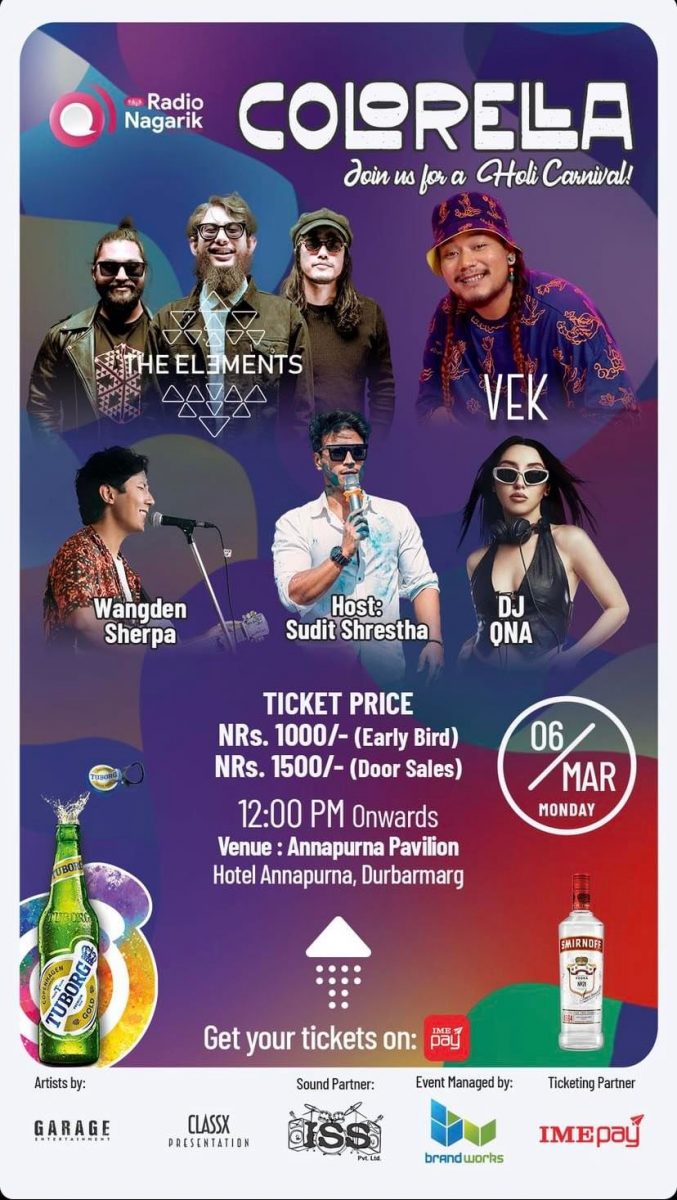 The songs Eklai Jiuna Sikney and Mayalu made VEK (Bibek Waiba Lama) a well-known vocalist in Nepal. Also, he placed in the Voice of Nepal season 1 semifinals.
Some of the famous albums of The Elements are:  In Their Element, Don't Worry Now, All to Blame, Air Earth Fire, It's All For You, The Elements, Urja.
Kathmandu-based singer-songwriter Wangden Sherpa is 25 years old. At age 13, he took up a guitar for the first time, which marked the beginning of his musical journey.
---