Kathmandu- On 25th of February 2023, Singer Melina Rai had a program at Ramacamp, Dhiran Arunachal Pradesh. She shared some photos of the performance, where we could clearly see that huge crowd was gathered to hear her. She had shared a post, thanking the organizing team, through her official Facebook saying, " Thank you Ramacamp, West Kameng, Dhiran Arunachal Pradesh. A huge thanks to the organizing team "Phende Jungme Welfare Society" and everyone who were there with me on 25th Feb. Lots of love dear people, keep smiling."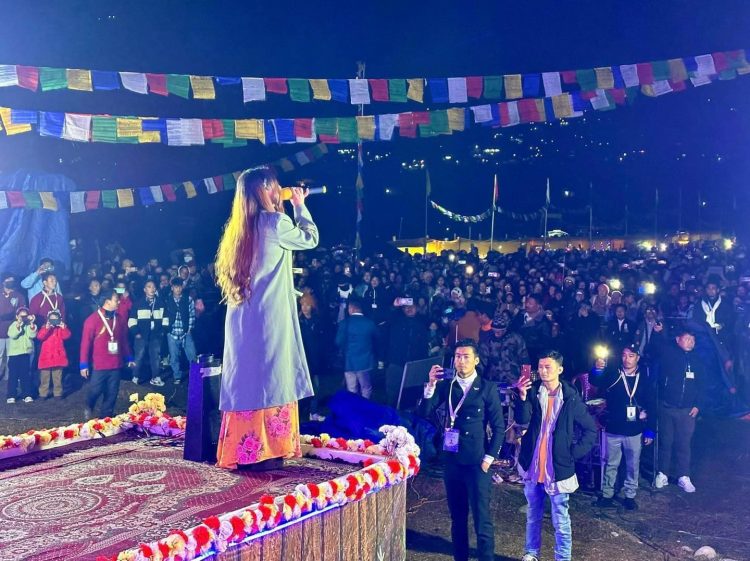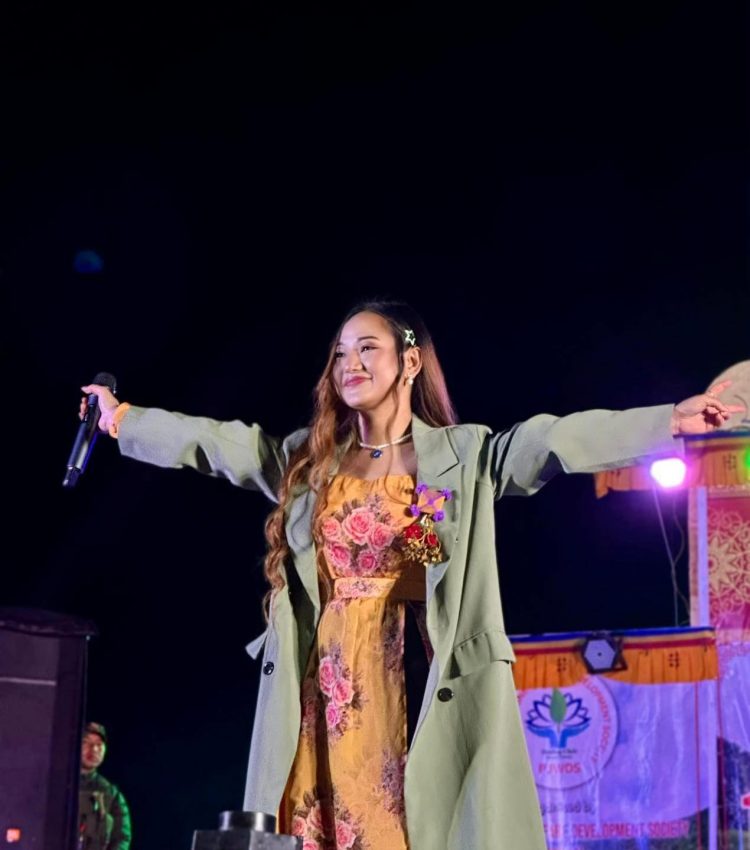 Singer Melina Rai is from Nepal. At the 2017 Radio Kantipur Awards, she was recognized as the Best Playback Singer Female.
Since she was ten years old, Rai has been studying music with her father. At the age of 12, she recorded her first Nepali song, which launched her career. A few of her well-known songs are "Timle Bato Fereu Arey," "Shiraima Shirbandi," "Chapakkai Ful Fulyo," and her most recent hits, "Kutu ma Kutu" and "Machhile Khane Kholiko Leu".
---