Kathmandu- On 25th of February 2023, Subani Moktan and Laure and the Bad Company had performed live at Dubai. The performance started at 8pm to 3am. The performance took place at Yak & Yeti Everest.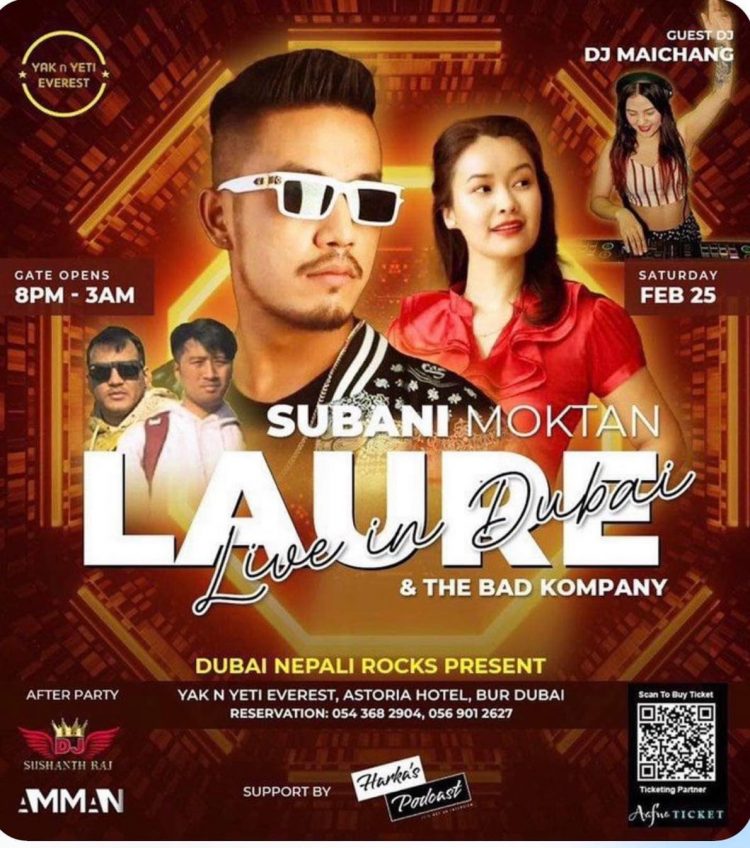 Whereas on 26th of February 2023, Singer Moktan along with Laure and the Bad Company had performed at Emirates Plaza Hotel, Tourist Club Manila Bay, Abu Dhabi- U.A.E. Subani Moktan had shared some videos of the performance on her Facebook story.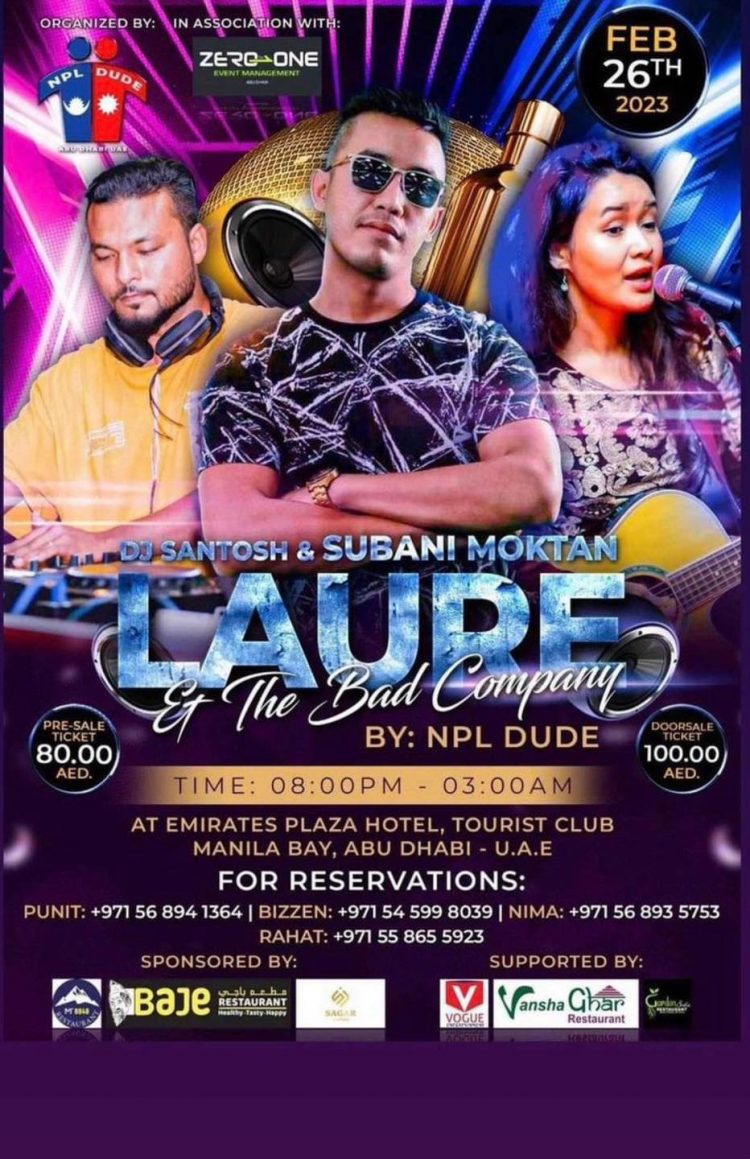 Music arranger and singer-songwriter Subani Moktan also performs. She performs both her own independent music and playback singing for motion pictures. Subani Moktan plays the guitar and keyboard, teaches at the Kathmandu Jazz Conservatory, and performs with a number of ensembles.
Television personality Ashish Rana, aka "Laure," is from Nepal. Via a rap fight on YouTube, he demonstrated his rapping and became well-known. In 2013, he was the Nepali celebrity for whose Google searches were most common.
---