Kathmandu- Famous singers of Nepal, Bartika Eam Rai and Yugal Gurung recently got married to each other. They had recently performed together on 7th February 2023 . Nepali Echords team congratulated them both for their new journey.
In 2016, Rai became well-known after her debut album, Bimbaakash, was released. So far, Rai has put out two albums. The famous Nepalese Singer and songwriter currently resides at New York City. From the age of six, Bartika studied music informally. She was raised in Lalitpur, Nepal. She began performing in front of small audiences at around age 11. She was trained by Gurudev Kaamat, Roshan Sharma, John Shrestha, Shreeti Pradhan, Upendra Lal Singh, and Shreeti Pradhan. She also recorded a number of children's songs.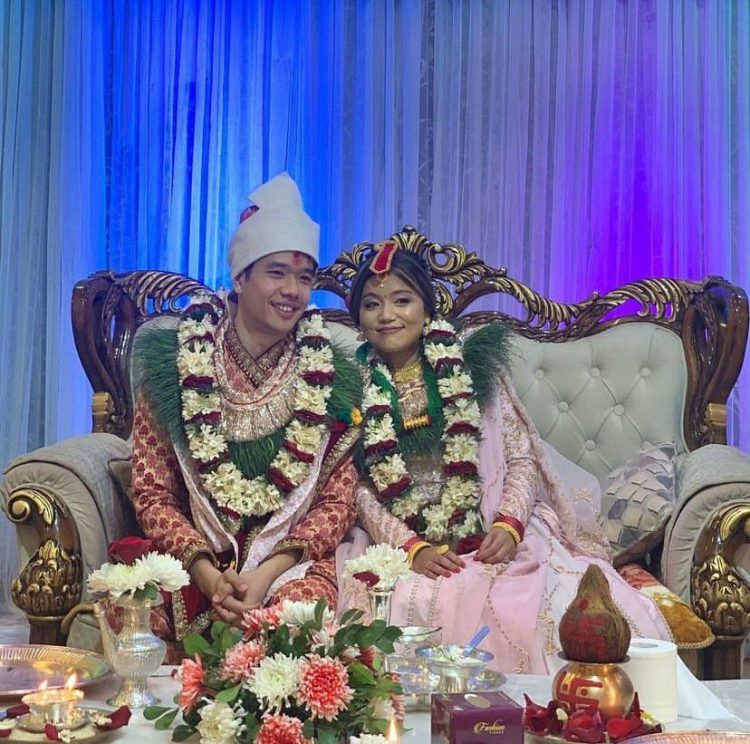 In the Nepali music industry, Yugal Gurung is a singular performer whose name is instantly connected to his recognizable brand of dreamy, relaxed music. The artist, who now lives in the UK but was born and raised in Nepal, has been playing drums for the band Haami since 2012. 2018 saw the release of his "Afno Sansar" EP, an assortment of his solo songs that were largely self-produced. He has developed a devoted fan base and received high praise from other musicians for his singular clarity in music creation and his dark, avant-garde, and inspiring music videos. Yugal's love for his profession is evident in both his works and his live performances. He has a degree in music production and has been actively involved in the music industry all of his life.
---