Kathmandu- The famous band of Nepal, The Anuprastha Band had performed on the occasion of CNI Expo 2023 at Biratnagar, Nepal.
Anuprastha Band had shared some clips of their performance through their official Facebook account stating, " Thank you Biratnagar for your awesomeness Is Thank you CNI Expo 2023 for hosting us. Jai Nepali Music".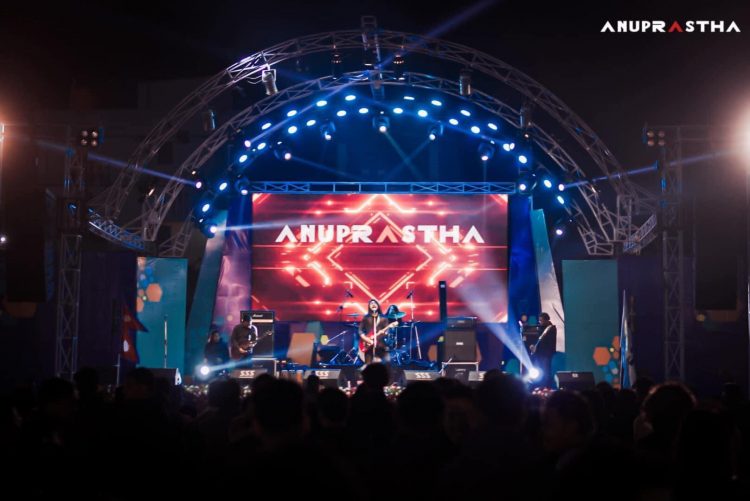 A Nepali rock group called Anuprastha goes by the transliteration Annuprastha. Anu means "music," and Prastha means "first" in the Sanskrit origin of the name Anuprastha. The majority of their songs are in the rock genre, but they also incorporate folk music from Nepal.
---