Kathmandu- On 1st of February 2023, Wednesday, Bartika Eam Rai is going to perform live at Chitwan. The presale of the tickets cost Rs.1000 and the doorsale of the tickets costs Rs. 1500. The opening act of the live performance is going to be of Alif and the brothers Lishon Khadka. The venue of the performance is Chitwan Garden Resort. Singer Bartika Eam Rai had made this announcement through her Facebook stating, " Dear Chitwan,
See you this Wednesday?"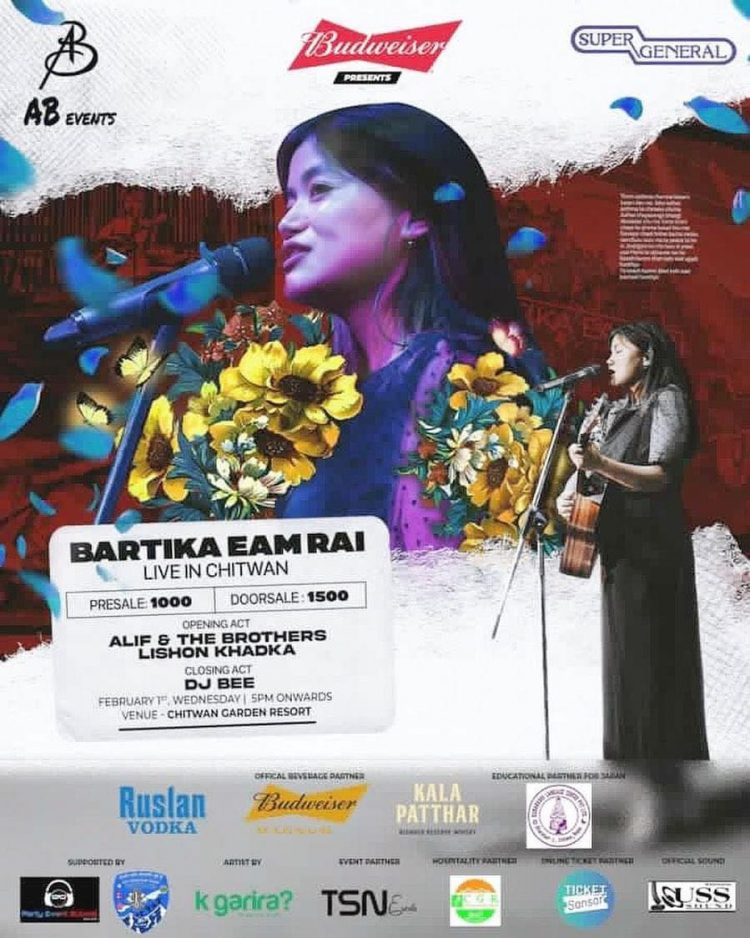 American singer-songwriter Bartika Eam Rai, who was born in Nepal, is residing in New York City. 'Najeek Naau' is one her hits from album Bimbakaash.
---