Playful number T.G.Y.O.M.M. is released by Trishala Gurung where she looks cute as ever and the song is such a vibe.
It is so amazing how she fits into every variations. The singer has been frequently releasing new songs one after another and every song of hers is so different from one another. Tho she always manages to fit in everywhere. Such versatility. This girl never fails to impress.
As bubbly as the song is, she has sung and performed it so sweetly. She literally looks like a teen pop star. Overall the song is fun.
The music was produced by 8ugustus, who performed alongside Trishala in the video as well. The song was written by Trishala Gurung, Rohit Shakya, Rijan Shrestha, and Saurav Shrestha.
About artist: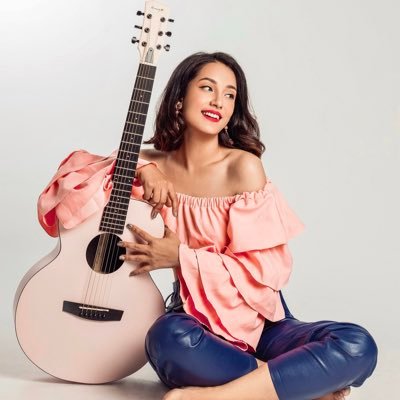 Many of you already know Trishala is a doctor too, yet she hasn't professionally worked as a doctor anywhere till now. Trishala is so pretty, talented, and such a down-to-earth person, which is hence proved by the number of people following her crazily. She officially started a musical journey with cover songs that have so many views on YouTube. She has just released her debut album, Aazad, from which she has disclosed four awesome songs
Yo man, Mayalu, Kathmandu Sahar…etc are some of her originals. Gurung has also covered the Hindi song "Pyar Hua" with famous Indian cover artist Sanam Puri. The song was so loved by national and international fans and has over 6M views on Youtube.
---