Kathmandu- Famous singer Prakash Saput has been awarded with Dhaulagiri Special Honor. He shared this announcement on Facebook with some clips of the moment, in which he stated, " Heartfelt thanks to Dhaulagiri Cultural Committee for providing "Dhaulagi Special Honor" during a grand event! The place where you were born, recognized the letters, picked the rhythm, lived the story cannot be forgotten. And I am grateful for reminding me of my duty with respect and encouragement so that I can't forget."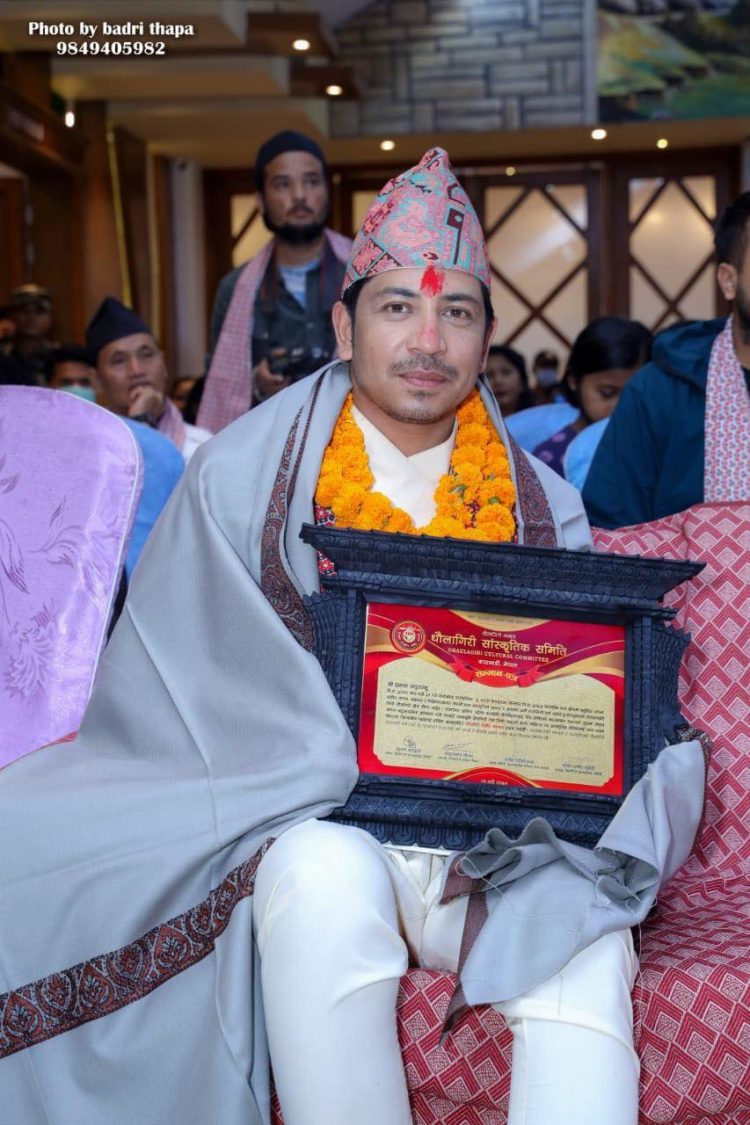 Prakash Saput , a singer, songwriter, model, and actor from Nepal, is well-known for his contributions to Nepali folk music. Through his songs, he is renowned for promoting social and political consciousness. With the song Bola Maya in 2018, he attracted widespread attention. Since then, he has performed songs such as Pir and Mero Pani Haina Ra Yo Desh.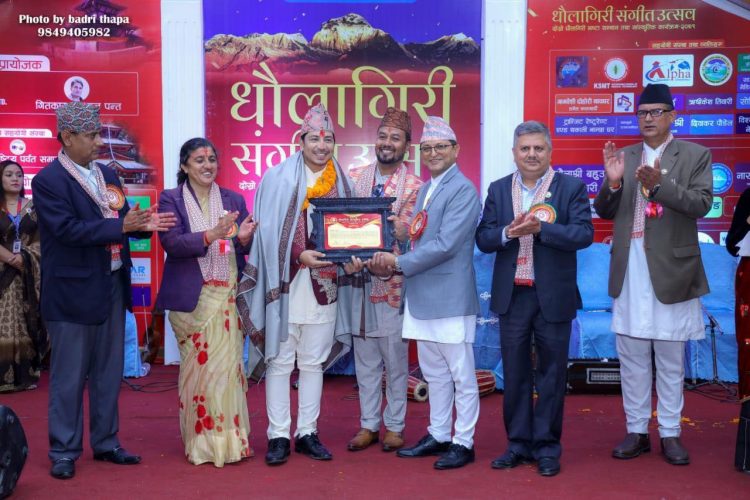 In 2011, Prakash Saput released his debut album. His debut song, Gari Khana Deu, dealt with social themes. However, Musu Musu Hasi Deu, a folk ballad, was his debut offering. With the release of songs like Bola Maya in 2018, Galbandi Chyatiyo in 2019, Phuteka Chura in 2020, Mero Pani Haina Ra Yo Desh in 2021, and Pir in 2022, he attracted the attention of a wide audience almost ten years later.
---