Kathmandu- A well renowned singer Melina Rai's ' Chari Udyo Bhururu' has been recorded.
She made this announcement by sharing a post on Facebook in which she mentioned the lyrics writer, composer and thanked the entire team. The lyrics writer of the song is Bhanu Acharya, the composer/ arranger is Karma Gyalchen and the studio in which the music was recorded is Aone Studio. We would like to wish the entire team all the best for their upcoming song.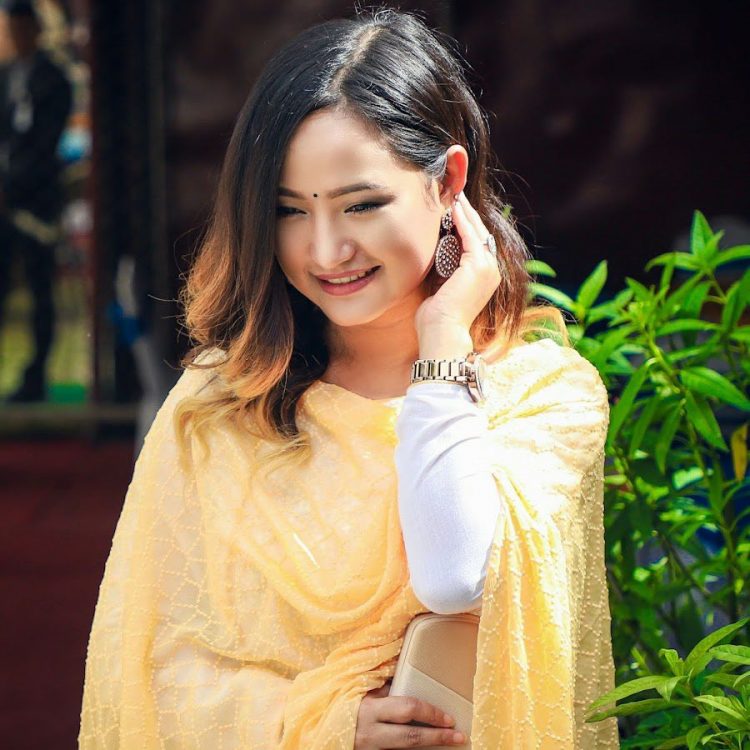 Since she was ten years old, Rai has been studying music with her father. At the age of 12, she recorded her first Nepali song, which launched her career. She has written several well-known songs, such as "Timle Bato Fereu Arey," "Shiraima Shirbandi," "Chapakkai Ful Fulyo," and her most recent hits, "Kutu ma Kutu" and "Machhile Khane Kholiko Leu." 2017's Radio Kantipur Awards saw her win for Best Female Playback Singer. Rai's song, "Kati Ma Samjhu," was released in September 2018.
---