Arthur Gunn's Homecoming gig by Tuborg is a recent "Talk of the town". Everyone is talking about the crowd, energy, performance, and fun he provided there. Let's have a little glimpse of the magical night captured in a reel.
Photo Sources: Club Platinum
As we can see Kathmandu's show was hilariously successful. We are sure Chitwan is all ready to welcome the lad. Good luck with the further shows, keep rocking.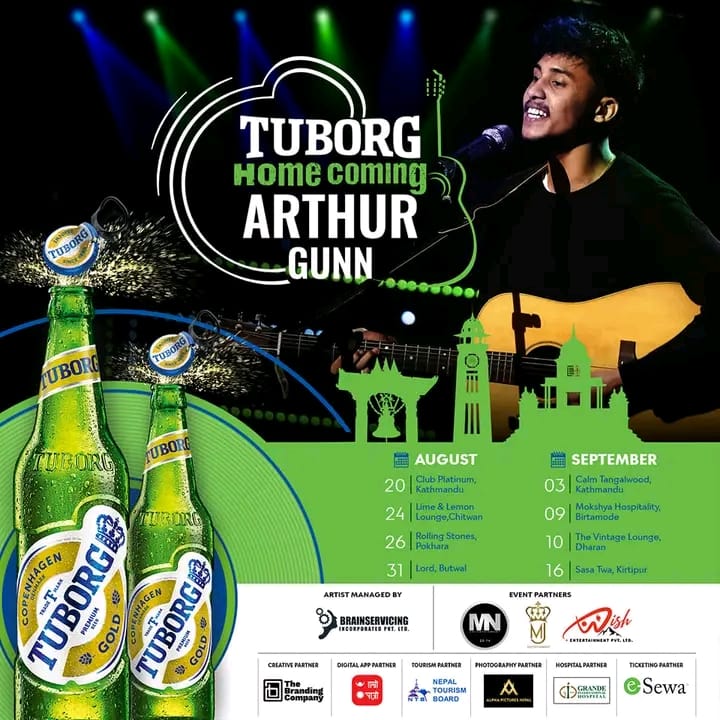 Dibesh Pokharel known by his stage name Arthur Gunn is a Nepalese- American singer-songwriter from Wichita, Kansas. He came to national attention in 2020 as the runner-up finalist on the eighteenth season of the singing reality show Americal Idol.
The singer released his eight-song album "Grahan" in early 2018. Likewise, he released another album "Khoj" in 2019 containing the singles "Ma", "Khoj" and "Karnali (The River)". And, his 3rd album "Self Titled" was released on 14 Jul 2020.
---