Kathmandu- Sajjan Raj Vaidya is going to perform at Australia on 2023. The dates of the show are yet to come but he made an announcement through Facebook saying that, " We are coming under down".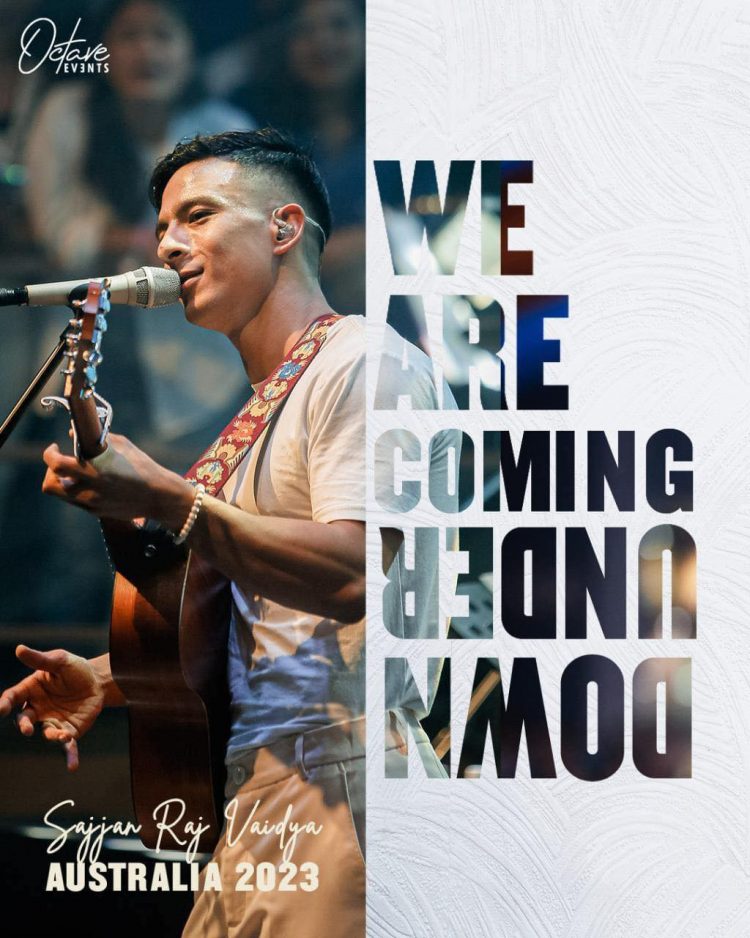 Sajjan Raj vaidya performed live at LOD, Kathmandu on 5th of July 2022. The student ticket costed Rs.1500 while the GA and VIP tickets costed Rs. 2500 and 3500. Similarly he gave a live concert at Pokhara with the same band on 10th of August 2022. And on 13th of August he had performed on Lord, Butwal. The clips of his concerts were viral through all the social media's especially on TikTok. He even performed live at Tudikhel on the occasion of 19th Pride Parade 2022. A fan even crashed at the stage while he was performing. While his concert's came to end we got to know that Sajjan Raj Vaidya has a huge fan base.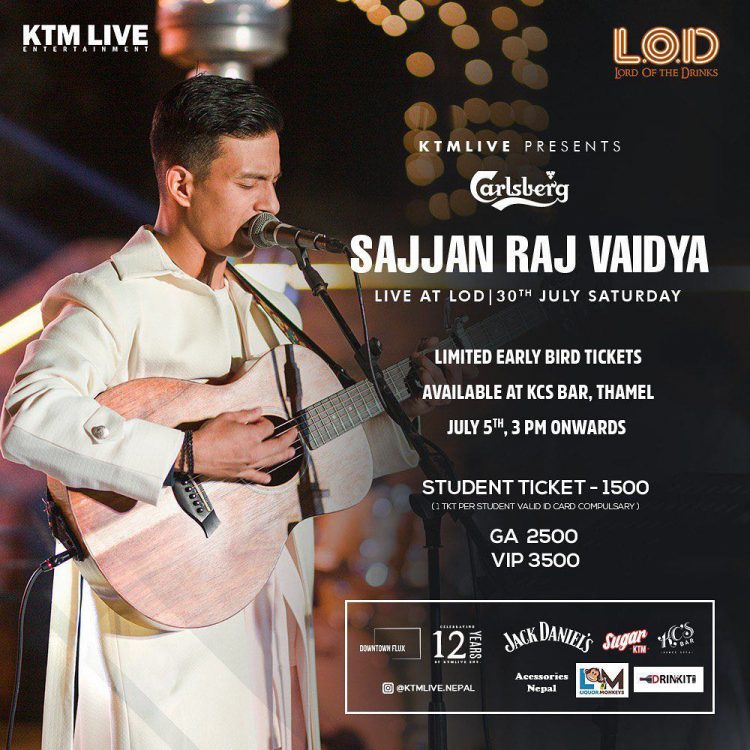 On September 10, 1993, Sajjan Raj Vaidya was born and raised in Kathmandu, Nepal. He credits his family with introducing him to music and with influencing his style and musical growth: "My story with music began with my family. My mother taught me how to sing, my father instilled in us the value of appreciating music in all its forms, and my brother showed me how to grow as a musician. Therefore, elements of my family's teachings can be found in any style or influence I may have. My everlasting devotion to music is what keeps me going. The debut single by Vaidya was "Aaja Matra" (2014). His subsequent single, "Hawaijahaj," from 2016, was a success. Fuzz Factory Productions created the song's music video. Later, in 2018, he (re)released "Mooskaan" and "Anountho Mutu" (2018). "Hataarindai, Bataasindai" is a single by Sajjan that was released on January 1st, 2019. One of the few Nepali musicians, Vaidya, has released a video that represents the LGBTQ community.
---