Kathmandu- On 22nd of Shrawan 2022, Bipul Chettri is going to perform at Calm Pokhara. He shared a beautiful poster of his performance on Facebook. The starting time of the performance is 19:00pm. The cost of the ticket is Rs.1000.
'Bipul Chettri: Syndicate At Calm' was the slogan of their program. they will be featuring Shailu Rai and the Offiicers.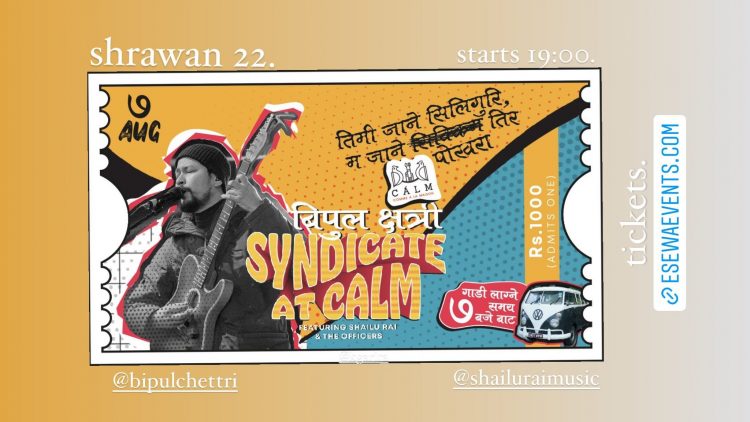 Bipul Chettri is a singer/songwriter who performs Himalayan traditional music with a modern twist while singing in Nepali. Sketches of Darjeeling, his debut album, was released in July 2014; Maya, his follow-up album, was released in 2016, and six singles—Basant, Gahiro Gahiro, Ashish, Teesta, Mughlan, and Neela Akash—were released throughout the ensuing years. In 2021, his most recent EP, "Samaya," was released.
---