Kathmandu-BTS members have formally begun serving as honorary ambassadors for South Korea's bid to host the 2030 World Expo in Busan. The seven members of the band were formally named as public relations ambassadors for the 2030 Busan World Expo bid during an appointment ceremony held by the bidding committee on Tuesday afternoon at the offices of the band's label, Hybe, in Yongsan-gu, Seoul. The most well-known K-pop group in the world is BTS, which consists of seven members: RM, Jin, J-Hope, Suga, Jimin, V, and Jungkook.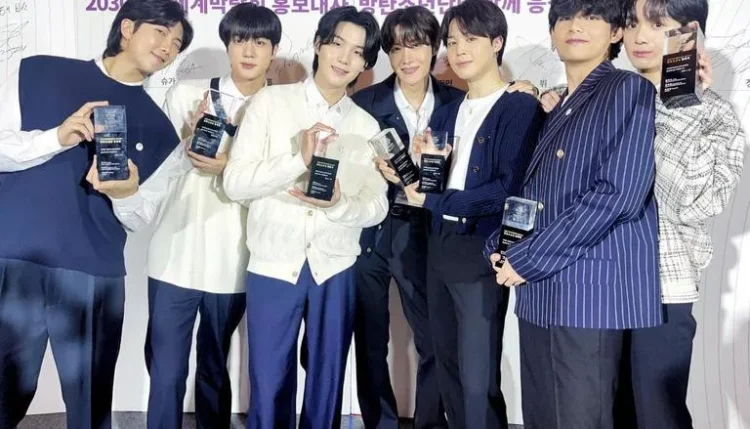 BTS received an appointment plaque at the ceremony, and RM, the band's leader, spoke on behalf of the band's seven members.
BTS being named the ambassadors for the 2030 Busan World Expo is a true honor. We'll do everything we can to make the 2030 event into Busan's Expo. Beginning with the international concert scheduled for Busan in October, we will work diligently to support the bid and help promote South Korea's exquisite culture around the globe. We kindly request everyone's love, consideration, and support for the Expo once more.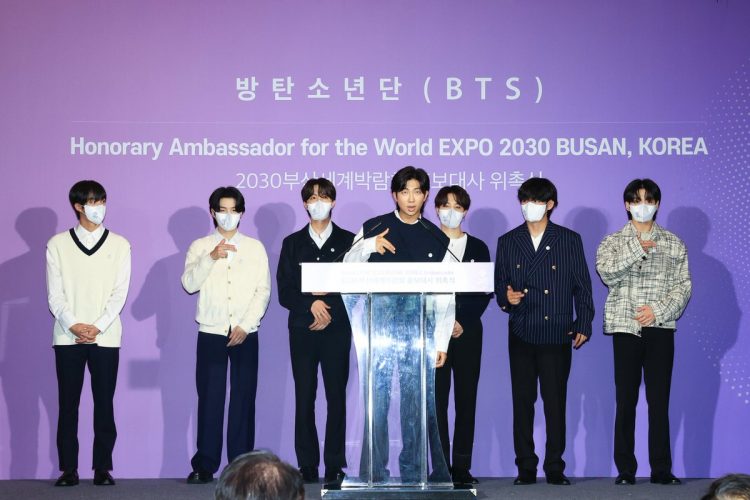 ---