Kathmandu-  Coldplay share new 'Biutyful' video featuring alien band The Weirdos.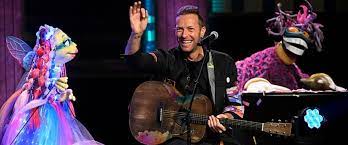 ColdPlay have shared a new video for their track 'Biutyful', featuring puppet band The Weirdos
Chris Martin had previously appeared on TV with the puppets to perform the 'Music Of The Spheres' track, while the band's singer Angel Moon has also been appearing on the band's current world tour.
The puppet band was created by Jim Henson's Creature Shop, and recently signed to Atlantic and Parlophone Records.
In the 'Biutyful' video, The Weirdos ascend from newcomers and rockstar wannabes into a huge, stadium-filling band.
Check out the new video below.
---