Kathmandu- Snoop dogg has reacted after an actor hired to impersonate the rapper was seen walking around at NFT.NYC, a conference for non-fungible token enthusiasts held this week at Times Square.
"I'm at the NFT NYC Conference again in Times Square, and Snoop walked by, flanked by security," tweeted NBC News reporter Kevin Collier on Wednesday (June 22). Collier explained that he grabbed the fake Snoop's handler, mentioning that he was a reporter and asking for some time with the Doggfather.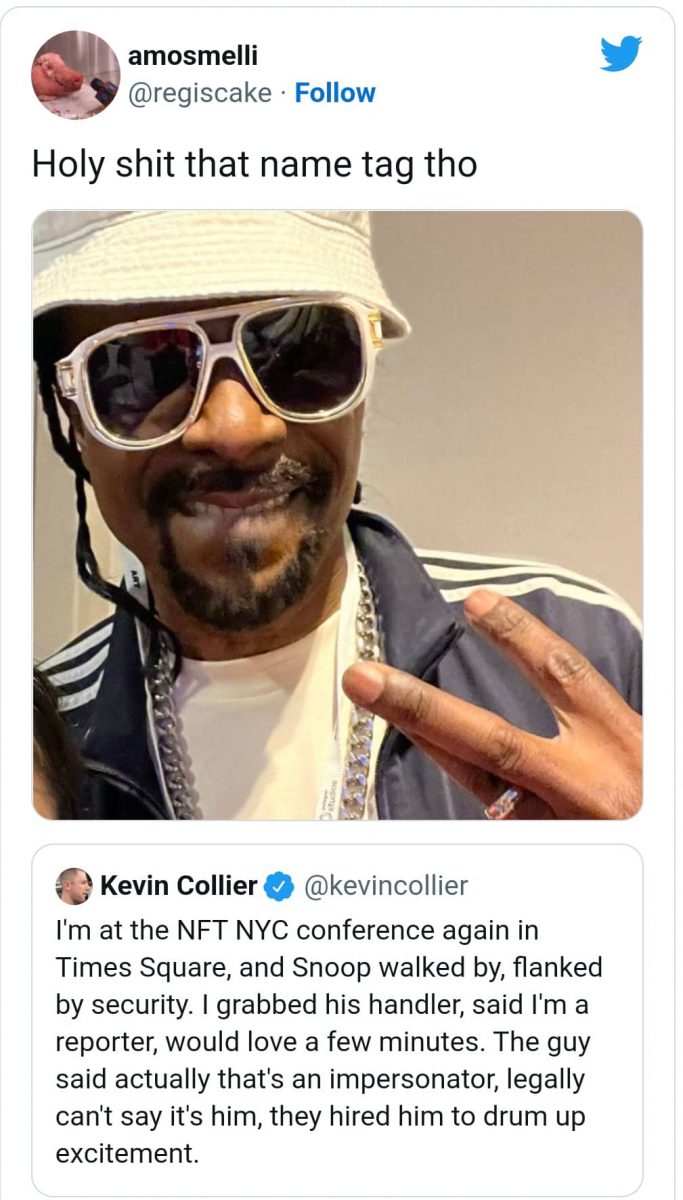 "The guy said actually that's an impersonator, legally can't say it's him, they hired him to drum up excitement," Collier concluded. "Feels like a metaphor."
A photo soon emerged of the impersonator, who bears some resemblance to Snoop Dogg. The clear giveaway, however, is his name tag, which reads Doop Snogg. Snoop has since responded to the impersonator with a tweet simply saying his name.
---