Kathmandu- RED HOT CHILI PAPER bassist Flea has expressed his desire to play Popeye in a live-action movie if another one ever gets made.
Taking to Twitter this past weekend, the musician and actor – who recently starred as a bounty hunter in Disney+'s new Star Wars series Obi-Wan Kenobi – pitched the idea of him taking on the role of the much-loved cartoon sailor.
"If a good director decides to make a popeye movie, I'm your man," he tweeted on Sunday (June 19).
Although he's predominantly known as the bassist for the California rock titans, Flea has been acting in TV shows and major motion pictures for decades.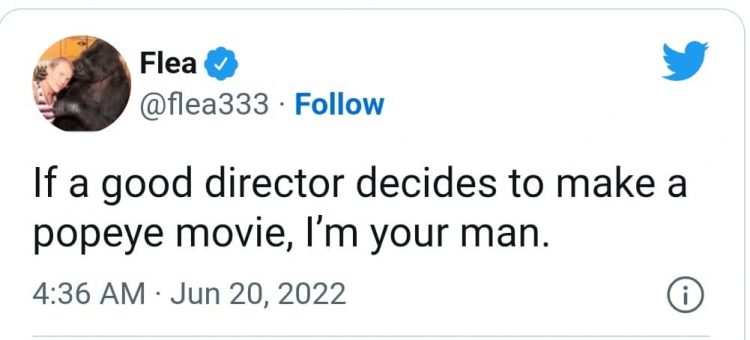 Some of his most notable roles include Back To The Future II and III, The Big Lebowski, Baby Driver, Fear And Loathing In Las Vegas, The Chase, My Own Private Idaho, and he's voiced characters in The Simpsons, Family Guy and American Dad
---