Kathmandu- Serial killer Richard Ramirez was pissed off that he missed Metallica playing San Quentin Prison, as he was on death row
Metallica's Kirk Hammett reveals that serial killer Richard Ramirez was a fan of his band, and was furious that he missed out on seeing Metallica play San Quentin State Prison.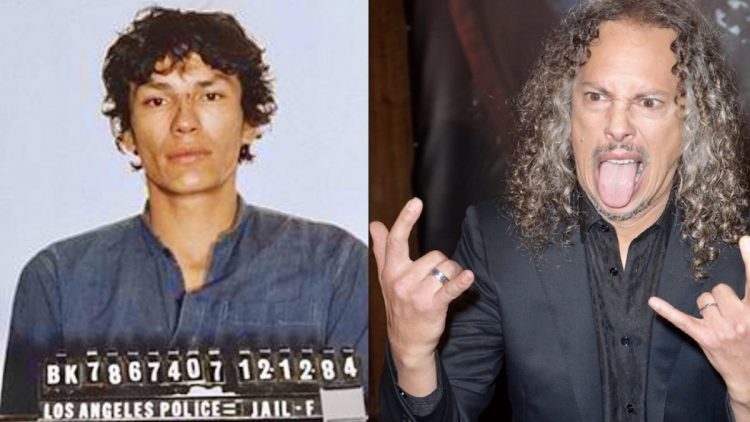 Metallica guitarist Kirk Hammett has revealed that late serial killer Richard Ramirez, aka The Night Stalker, was a fan of his band, and that Ramirez was most upset when he was unable to attend the quartet's May 2003 gig at San Quentin Prison as, at the time, he was on death row in the prison awaiting his punishment for 13 murders, 5 attempted murders, 11 sexual assaults and 14 burglaries.
Hammett spoke about Ramirez to NME  earlier this week. Asked 'Who's been the most unexpected person who's turned out to be a Metallica fan?' the guitarist answered "Richard Ramirez."
"When we played San Quentin Prison, he was on death row and could hear us," Hammett revealed. "The guards who were responsible for watching him said Richard Ramirez was pissed off and pacing his cell because he wasn't allowed to see us.
"He gave the guards his subscription copy of a magazine with us on the cover and on the mail-tag it said: 'Richard Ramirez, San Quentin Prison.' So that's my little token from Richard Ramirez. Not to glorify the guy – he did some horrible crimes."
In the interview, Hammett also raised the possibility that he might have bumped into Ramirez socially before the serial killer was captured in 1985.
"He hung out in Richmond California, and I wonder sometimes if me and the guys from Exodus were at the same parties as him back in the day," he mused.
Kirk Hammett released his first solo record, Portals, on the Metallica's own Blackened Recordings label on April 23.
---