Kathmandu- "Why are people so interested in me when I just make an album every now and then?" Kate Bush asked a journalist in 1989. One reason why Bush is a lodestar for so many artists is that she appears to care deeply about her art and not at all about the attention it invites. She only returns to the public eye when she has something to promote. Given that she hasn't released a studio album since 50 Words for Snow in 2011, and her 2014 concert residency (her first live shows in 35 years) sold out in a trice, that isn't very often. "I don't think my life is that interesting," she said in 2016. "I'm quite a private person and I like my work to do the talking."
Yet to call Bush a recluse would be unfair because she appears to live a very nice, normal life with her husband Danny McIntosh and is always gracious when she does have something to say. Recently the 63-year-old resurfaced to acknowledge the extraordinary viral success of her 1985 single Running Up That Hill (A Deal with God), after it played a crucial role in the latest season of TV's Stranger Things. The song has entered the Top 10 in both the UK and US. Last week it was by far the most streamed song in the world, overtaking the likes of Harry Styles and Bad Bunny, and is heading for number one in the UK charts this week. At least one well-meaning teenager is murdering it on TikTok as you read this. "It's all really exciting!" Bush wrote on her website while heaping praise on the show.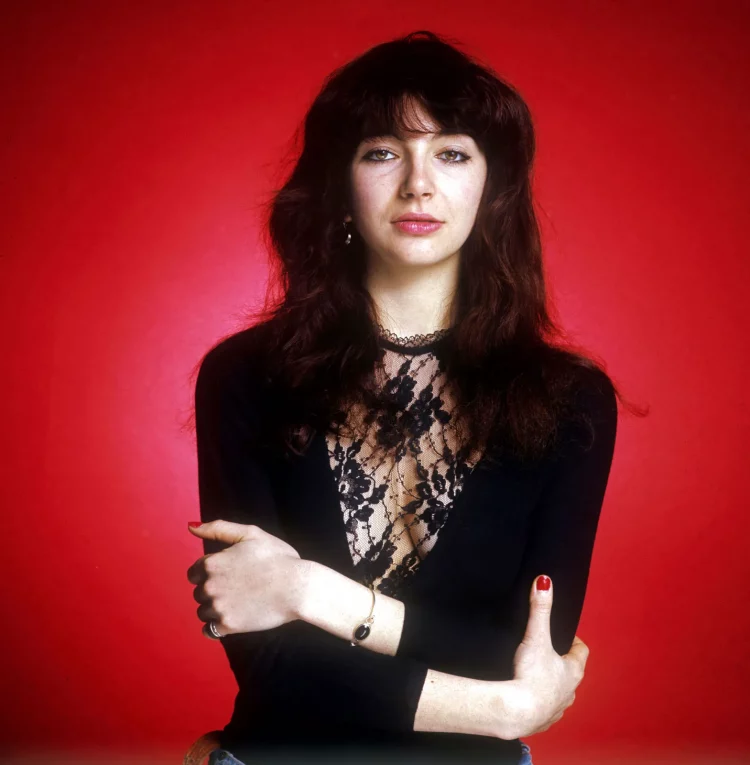 Bush wrote the song in her house in the Kent countryside in the summer of 1983. The lyric is an expression of radical empathy: a fantasy about arranging with God to swap places with her lover so that each could fully understand the other at last. It's no surprise that it has become a LGBTQ+ anthem (and in 2018 featured in the TV series Pose). Appropriately, it was Bush's boyfriend and collaborator Del Palmer who programmed the urgent electronic drums that herald both the song and the Hounds of Love album. EMI nixed the original title, A Deal with God, lest it offend devout record-buyers and radio DJs, but the enforced alternative, as Graeme Thomson writes in his Bush biography Under the Ivy, was "a perfect analogy" for the album: "life is hard, but we're getting somewhere".
---