Kathmandu- Dr. Trishala Gurung shared a post stating, "Hey guys! Are you excited for the biggest Open House Event of 2022? Join me and different talented artists on this 25th of June, Saturday at Kathmandu World School.
Tag 3 of your friends in the comment below and stand a chance to win 5 free* tickets.
Mark your calendar and celebrate a fun day of exciting activities at KWS."
The performing artists of the event are VEK, Trishala Gurung, Aabhiskar Kc, Dennis, Synchronus.
The tickets cost Rs.200 only.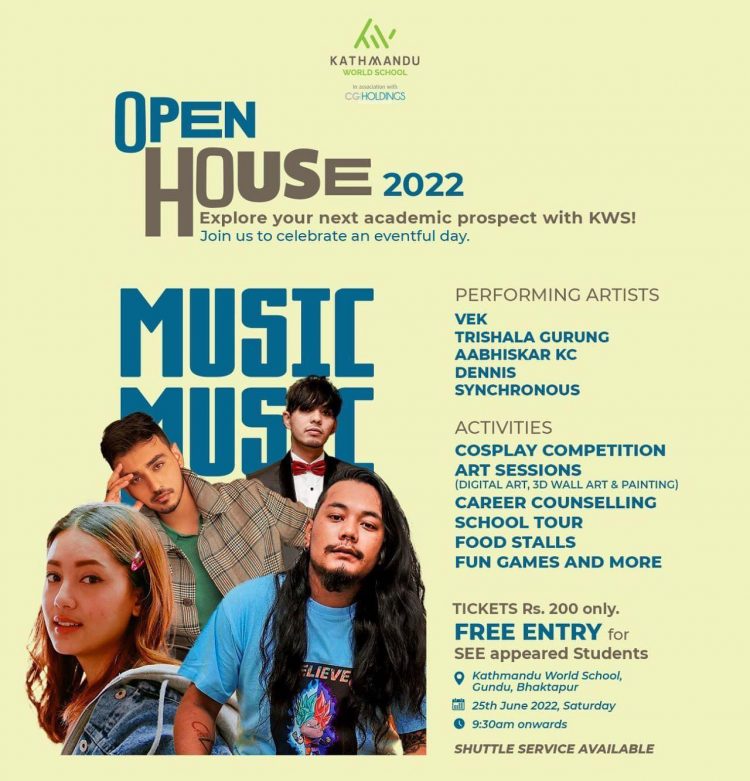 ---