Kathmandu- The number of monthly listeners an artist maintains on Spotify is a key indicator of where they sit in the ranking of the most popular acts in the world.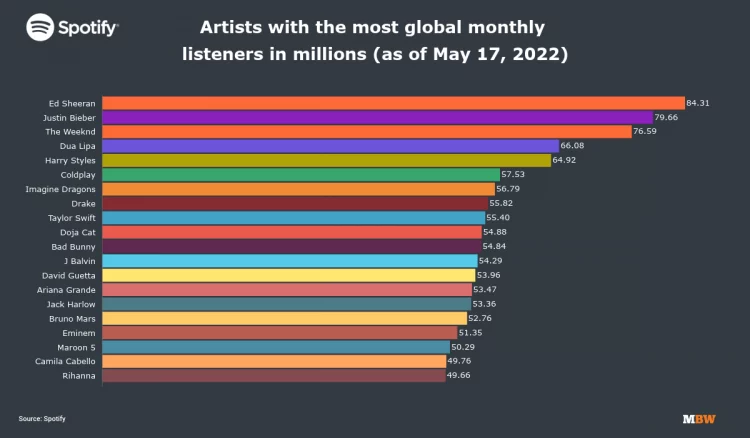 This year, that No.1 spot has largely been dominated by two artists: The Weeknd, who was Spotify's No.1 act during the first couple of months of 2022; and Ed Sheeran, who has more recently climbed into pole position.
To keep better tabs on the performance of the globe's biggest artists on Spotify, Music Business Worldwide is now actively keeping an eye on the monthly listener rankings of superstars on the platform.
As you can see below, with just over 84 million monthly listeners, Ed Sheeran remains comfortably in the lead, despite having not released a new studio album since = in October 2021.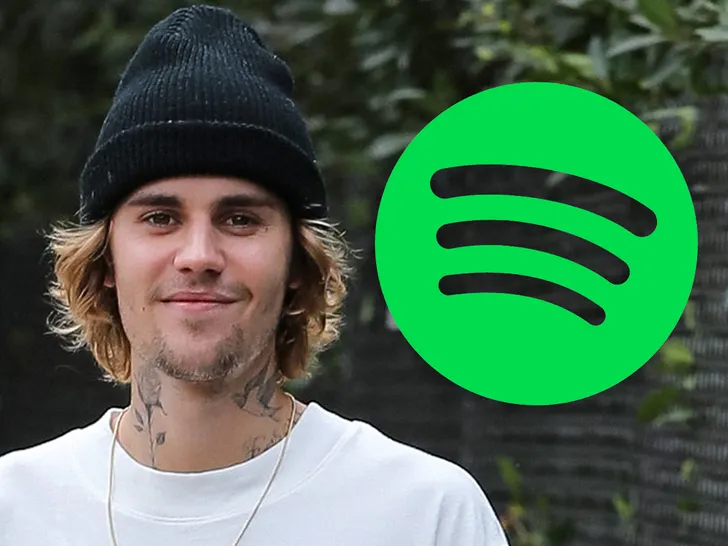 With 84.31 million monthly listeners, Sheeran is just shy of 5 million ahead of Justin Bieber, who has 79.66 million.
Bieber in turn just pips The Weeknd (with 76.59 million monthly listeners) to the No.2 position
Other artists to make the current Top 20 include Dua Lipa, Harry Styles, Coldplay, Imagine Dragons, and Drake.
Interesting fact: Four of the current Top Six artists on Spotify globally (Sheeran, Dua Lipa, Harry Styles, and Coldplay) are British; the other two (Justin Bieber and The Weeknd) are Canadian.
Spotify recently announced that, at the close of March 2022, it counted 422 million Monthly Active Users (MAUs) worldwide.That figure was up by 16 million quarter-on-quarter.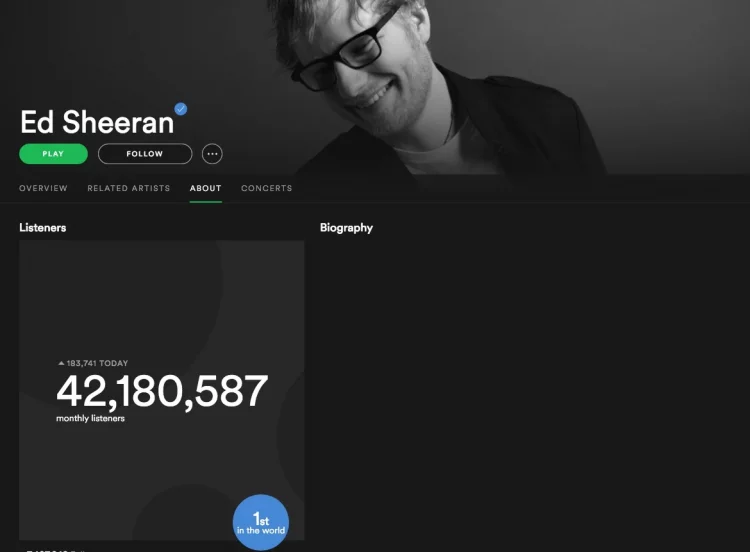 It means that, with those 84.31 million monthly listeners, Ed Sheeran is currently being listened to by approximately 20% of all Spotify users worldwide.
---