Kathmandu- In 2011, the King of Blues at 86 years old was still strong enough to hold a full length show at the Royal Albert Hall in London. The legendary B.B. King played an extended 40-minute jamming gig to a sold-out crowd. His setlist had ten songs including his classic hit "The Thrill is Gone".What made the show extra special was when Slash, Ron Wood, Derek Trucks, Susan Tedeschi, and Mick Hucknall joined King on stage for a spectacular 40-minute extended jam.
A week before the performance, Slash cryptically tweeted that he was going to make a surprise appearance at a concert in London but he did not specify which one. That secret concert turned about to be B.B. King's show where other rock legends also joined him. Slash, together with Dereck Trucks, Ron Wood from the Rolling Stones, Susan Tedeschi, and Simply Red frontman Mick Hucknall joined the King of Blues for an amazing performance of "The Thrill Is Gone
The Thrill Is Gone was originally recorded by Roy Hawkins in 1951. Almost two decades later, B.B. King recorded his version in 1969 for his seventeenth studio album Completely Well. He didn't like the results but it was producer Bill Szymczyk who suggested adding strings. Simply said, King took the song and made it his own.
It became one of his biggest hits and his signature song too. He re-recorded it in 1997 as a duet with Tracy Chapman.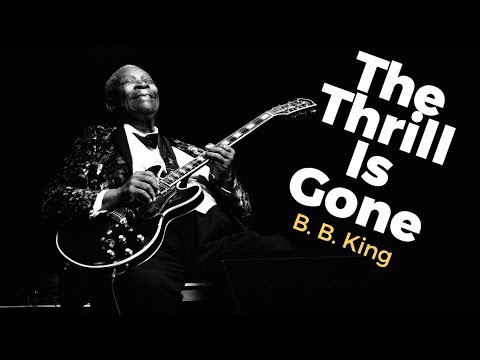 ---