Kathmandu- Steven Siro "Steve" Vai was born on June 6, 1960, in Carle Place, New York. He was the fourth son of his parents, John and Theresa. Vai discovered his musical abilities and interest at a very young age. When he was five years old, he started to play piano at his home and learned to play the instrument on his own. The following year, he discovered guitar.
During his childhood, Steve Vai was influenced by the music his parents were listening to. When he was eleven years old, he learned about the contemporary rock and progressive music. When he heard the guitar solo of Led Zeppelin's Heartbreaker, he decided to begin playing guitar. In 1973, he started taking guitar lessons from Joe Satriani and played in several local bands throughout high school. In 1978, Vai began attending Berklee College of Music in Boston. During this time he began working with Frank Zappa as his transcriptionist. In his fourth semester, Vai moved to California and began his career as a session and touring artist for Zappa. At Berklee, he met his future wife Pia Maiocco, with whom he has two children.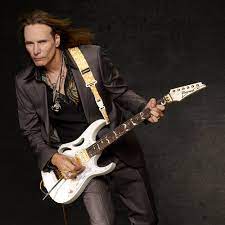 A virtuoso guitarist, visionary composer, and consummate producer who sculpts musical sound with infinite creativity and technical mastery, Steve Vai has awed fans of all genres with his exceptional guitar skills and musicianship for decades. At age 12, he started taking guitar lessons from Joe Satriani. At 18, he began his professional music career transcribing for, and then playing with, the legendary Frank Zappa. More than three decades, over 15 million in album sales, and three GRAMMY Awards later, Vai has proven himself, in his own right, to be one of music's true originals.
Highlights include 1990's groundbreaking Passion and Warfare, and 2007's Sound Theories Vol. 1 & 2, performed with the Netherlands' Metropole Orkest. Vai's other orchestral compositions include "The Middle of Everywhere," which had its world premiere in 2011 with the Noord Nederlands Orkest. The orchestra's director, Marcel Mandos, said of Vai's work, "Steve Vai's music can easily compete with that of famous contemporary composers."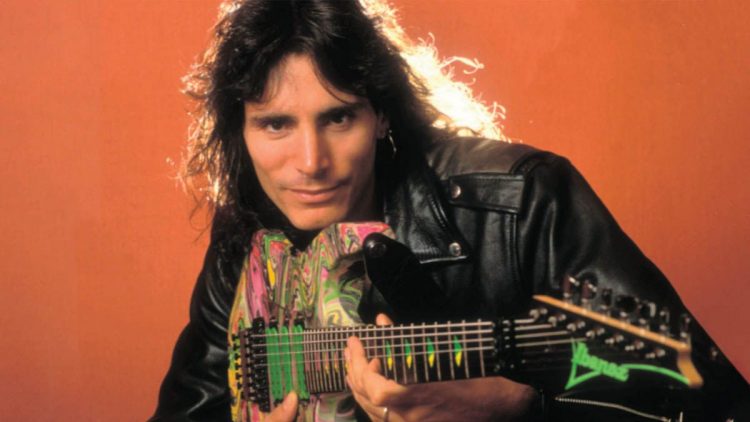 To commemorate the 25th anniversary of his landmark album, Passion and Warfare — highly regarded as one of the greatest instrumental rock guitar recordings of all time — Vai released Modern Primitive/ Passion and Warfare 25th Anniversary Edition in 2016. The release, which included previously unreleased material, was celebrated by a very special 100+ date world tour in which he performed the entire Passion and Warfare record live from top to bottom for the first time. Having conquered Europe and the U.S., the third leg of the Passion and Warfare 25th Anniversary Tour will come to South America, Mexico, and Puerto Rico in May and June 2017.
---