Kathamandu-  Inspired by their big brother, Angus and Malcolm formed AC/DC in November of 1973 with vocalist Dave Evans, but he only last a year before being replaced by a friend of George's – Ronald Belford Bon Scott.
They took the stage as AC/DC in their first ever gig on October 5 1974 at the Brighton Le-Sands Masonic Hall in southern Sydney.The band immediately entered the recording studio to begin work on their seminal album, High Voltage, which was released in Australia only in 1975.
In 1976, they scored a deal with Atlantic records which would enable them to release their music internationally, releasing their controversial Highway To Hell album in 1979, their first to sell one million copies.But in 1980 after a night of heavy drinking with a friend in London, Bon passed out in his car and eventually died after choking on his own vomit.
The front-man's death shook the band to the core, and it was a tragedy that nearly killed AC/DC – Bon was buried in Fremantle, Western Australia where he was raised on March 1, 1980.But encouraged by Bon's parents, the band pressed on and eventually found a powerful English vocalist Brian Johnson later that year.
They released their iconic album Back In Black, with its cover, lyrics and music as a dedication to their fallen comrade, and has since sold 50 million copies worldwide.
The following year, they released their seventh album, For Those About to Rock (We Salute You), which was their only album to top the US charts, which it did for three weeks.
Drummer Phil was sacked from the band in 1983 following disputes with Angus, which allegedly even came to physical clashes., and he was replaced by Simon Wright.
In 1985, the band were linked to an investigation of a string of murders in California, in which one of the pieces of evidence was an AC/DC hat.Press ran with the notion that the killer, whom had been dubbed the Night Stalker, had been inspired by their song Night Prowler, a rumour that AC/DC found upsetting.
In 1988, Malcolm missed the majority of AC/DC's Blow Up Your Video World Tour to address his drinking problem, becoming sober and later returning to the band.
After selling over 200 million records worldwide in 41 years in the industry, living the rock'n'roll lifestyle has certainly taken its toll on its members.
Well into their sixties now, Malcolm, 63, announced his retirement following a diagnosis of dementia and hospitalisation.
Meanwhile Phil, 61, was convicted of threatening to kill and drug possession and sentenced to eight months home detention in 2015.
With the announcement on the band's Facebook that lead singer Brian, 68, must 'stop touring immediately' or lose his hearing, the fate of the world's greatest rock band remains unclear. AC/DC's lead singer, Brian Johnson, has been advised by doctors to stop touring immediately or risk total hearing loss,' a statement on the band's official website said.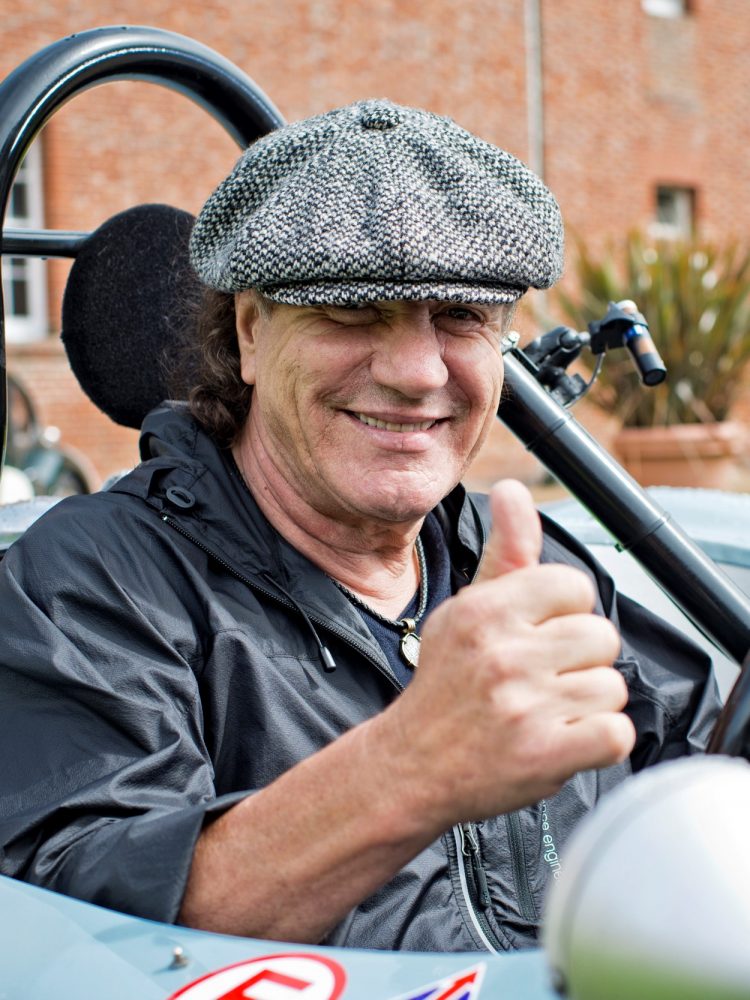 ---