Kathmandu- On 16th of May, 2022 singer Raju Lama has successfully climbed the Mt.Everest.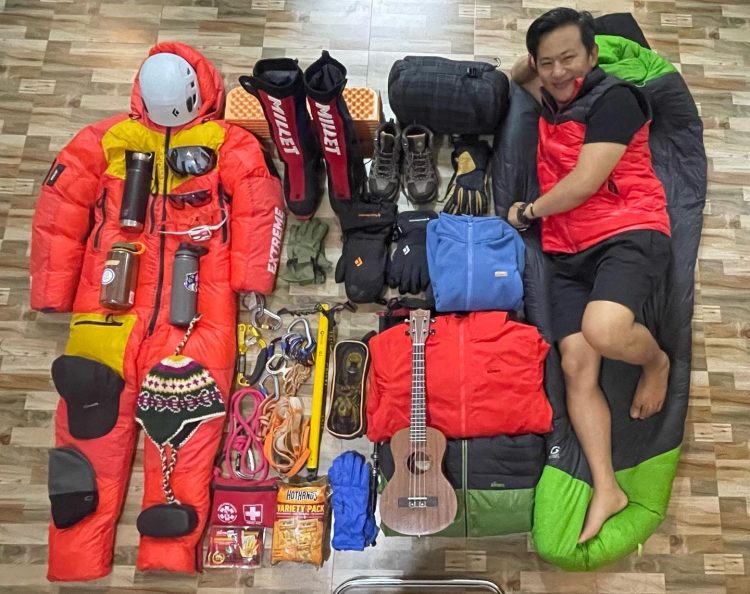 After returning he has posted a photo of himself stating, "I am very happy to return home safely after climbing the top Everest (Chomolung) on the occasion of Buddha Jayanti on the day of May 14, 2018 at 9:30 am on the occasion of the Buddha Jayanthi, the blessings of my parents, love of my sister, well wishers and the grace of God. Standing on the top of the world Mt Everest 8848.86 meters was full of emotions. And performing at camp 4 south cole 7900 meters was a proud moment. Happy to see you all joining me during the performance. Thank you all for keeping me in your prayers, supporting my campaign and being there. Once again thank you Imagine Nepal amily for being there and I'll always be grateful to Mingma G bhai and my sherpa friend and bro Ngimadorje Sherpa without you guys everest would not be possible. Last but not the least thank you Boby Lama for arranging such a grand welcome. Salute to all from the bottom of my heart and lots of love."
The Minister of Culture, Tourism and Civil Aviation awarded Raju Lama the flag of Nepal .
He posted on Facebook saying," Himal le dakyo malai, pahad le samjhyo malai".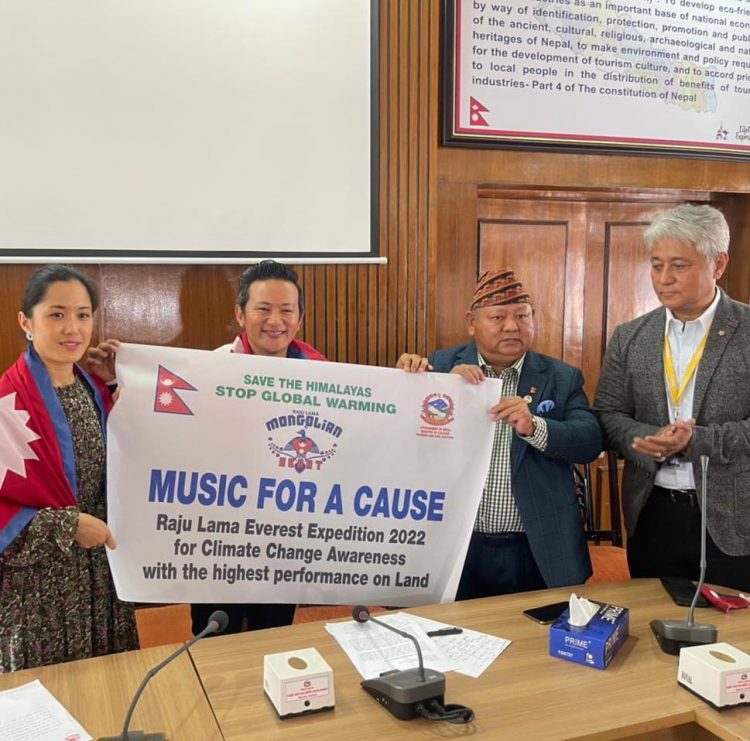 ---