Kathmandu- 1. Rod Stewart New Year's Eve Concert
Location: Copacabana Beach, Rio
Date: 31st December 1994
Total Attendance: 3.5 million-4.2 million
The title of the highest-attended concert goes to the Rod Stewart rock concert held on New Year's Eve in 1994. Sir Rodrick David Stewart is a British singer who, with over 140 million records sold, is one of the best-selling musicians in the world.The concert made it to the Guinness World Record as the world's largest free rock concert with more than 4 million attendees. However, a large number of spectators had turned up solely for the midnight fireworks.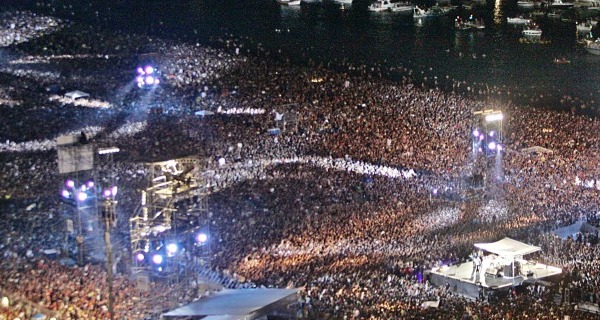 2. Jean-Michel Jarre Concert
Location: State University of Moscow
Date: 6th September 1997
Total Attendance: 3.5 million
In 1997, Jean-Michel Jarre was signed by Moscow's Mayor for a live performance to commemorate the 850th anniversary of the city. Surpassing every expectation, about 3.5 million audiences turned up at the State University of Moscow to witness the music extravaganza.It was not the first time the French-born megastar has attracted such a crowd. His first Paris concert in 1979 attracted more than 1 million spectators, setting a new world record. Jarre broke his record twice.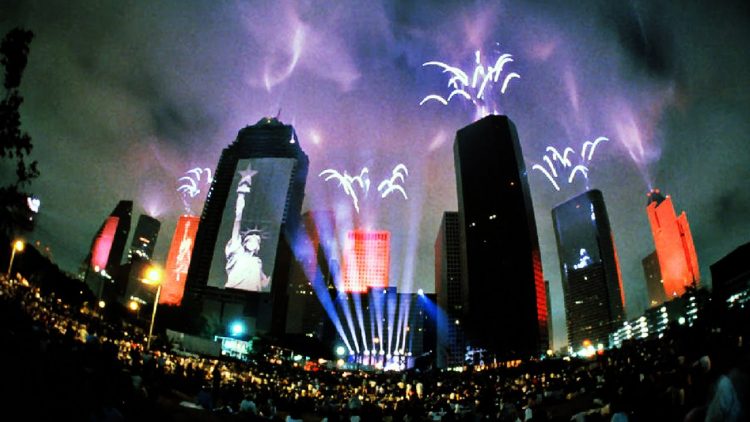 3. AC/DC, Metallica Concert
Location: Tushino Airfield, Moscow
Date: 28th September 1991
Total Attendance: 1.6 million
In 1991, a few months before the dissolution of the USSR, more than a million Russians gathered together in Tushino Airfield (Moscow) to witness the first-ever open-air concert by western rock bands in the country. It was part of the annual Monsters of Rock music festival.
While popular bands like Pantera, The Black Crowes, and E.S.T electrified the crowd, AC/DC and Metallica took things to the stratosphere. It was a night to remember. According to unofficial estimates, about 1.5 million people attended the concert. However, officially this number is between 800,000 to 1 million.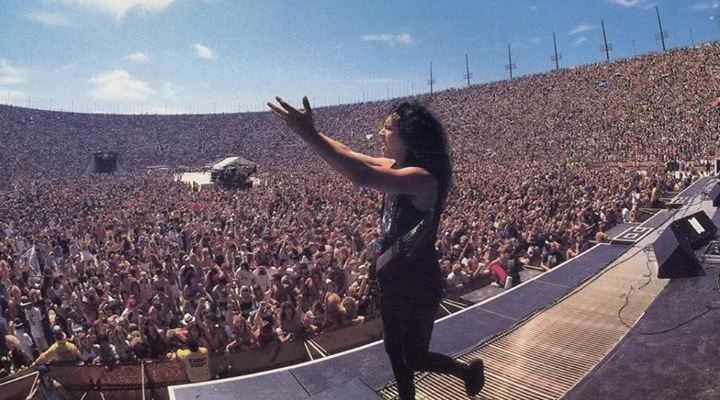 4. The Rolling Stone Concert
Location: Copacabana Beach, Rio
Date: 18th Feb 2006
Total Attendance: 1.5 million
Legendary American band, The Rolling Stone performed at Rio de Janeiro's famous Copacabana beach in 2006 at a free concert. As expected, about one and a half million music lovers were gathered to seize this rare opportunity. It was huge.
The concert was part of the band's 'A Bigger Bang' world tour to promote their new album of the same name. It is currently the second-highest-grossing world tour by any band with more than $550 million in revenue.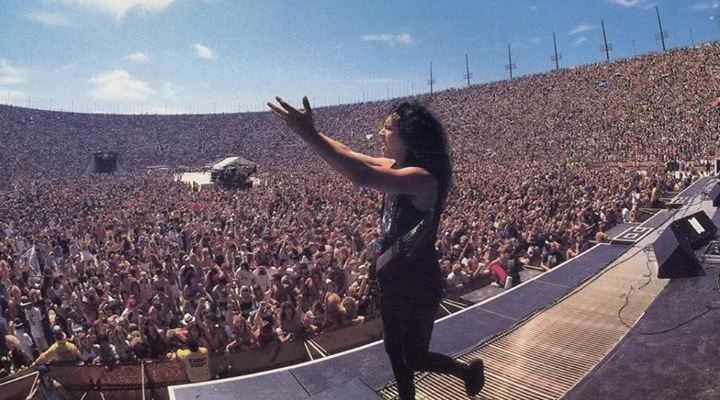 5. Live 8 Philadelphia
Location: Philadelphia Museum of Art
Date: 2nd July 2005
Total Attendance: 800,000-1.5 million
Live 8 Philadelphia, also known as "Live 8 USA," was a free concert in which at least 800,000 people turned up to enjoy some of the most famous bands and artists in the world. The event was covered by various television channels around the globe.
Among the performers, at Live 8 Philadelphia were popular bands including Linkin Park and Maroon 5, as well as solo artists like Stevie Wonder, Jay-Z, Keith Urban, and Toby Keith.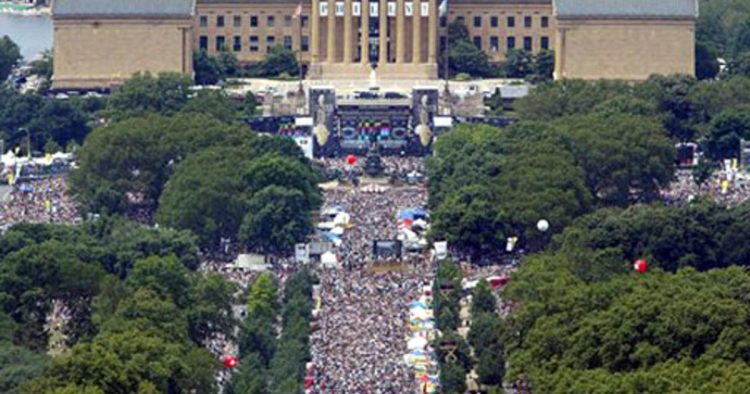 ---