RockHeads, the beloved Nepali rock band, has sent waves of excitement through their fan base by announcing a thrilling Nepal tour with a lineup of electrifying performances.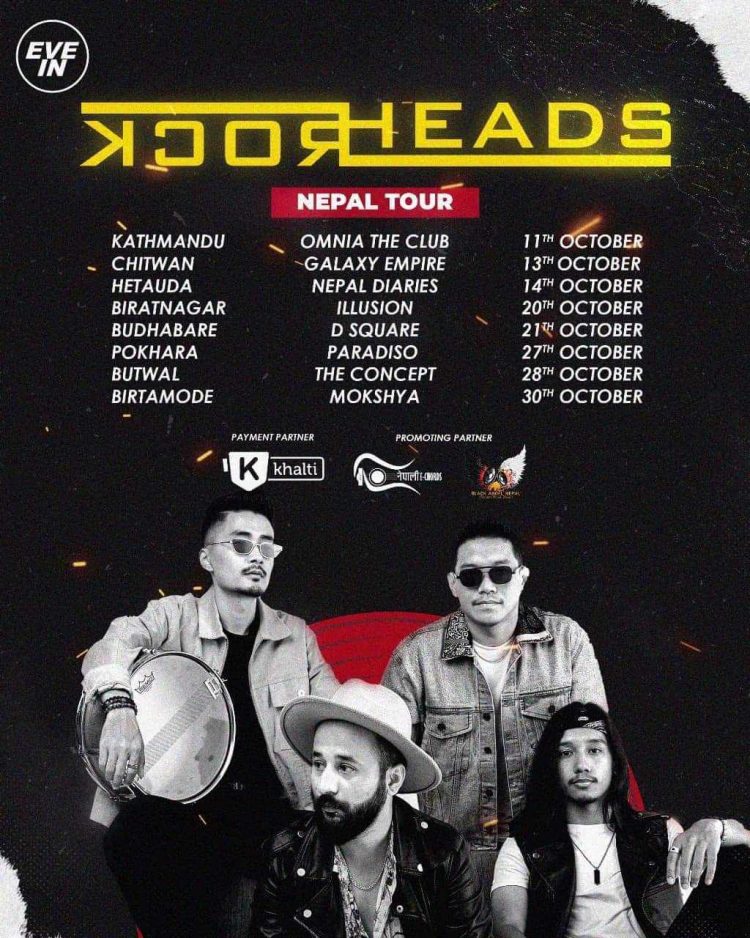 The tour will kick off on the 11th of October at Omina The Club in Kathmandu, setting the stage for an unforgettable journey through Nepal's vibrant music scene.The band will continue to rock their way across the country, with performances on the 13th of October at Galaxy Empire in Chitwan, the 14th of October at Nepal Diaries in Hetauda, and the 20th of October at Illusion in Biratnagar. The tour's momentum won't stop there, as RockHeads will take the stage on the 21st of October at D Square in Budhabare, Jhapa, followed by shows on the 27th of October at Paradiso in Pokhara, the 28th of October at The Concept in Butwal, and culminating on the 30th of October at Mokshya in Birtamode.
Fans and music enthusiasts alike can expect a high-octane musical experience as RockHeads promises to deliver unforgettable performances at each venue. Be sure not to miss this  as the band takes Nepal by storm this October.
---