Axe Band, is all set to electrify Dubai with a scintillating live performance on December 2nd, a Saturday, at the renowned Yak and Yeti Everest venue. Music enthusiasts and fans of the iconic band are eagerly anticipating this highly anticipated event.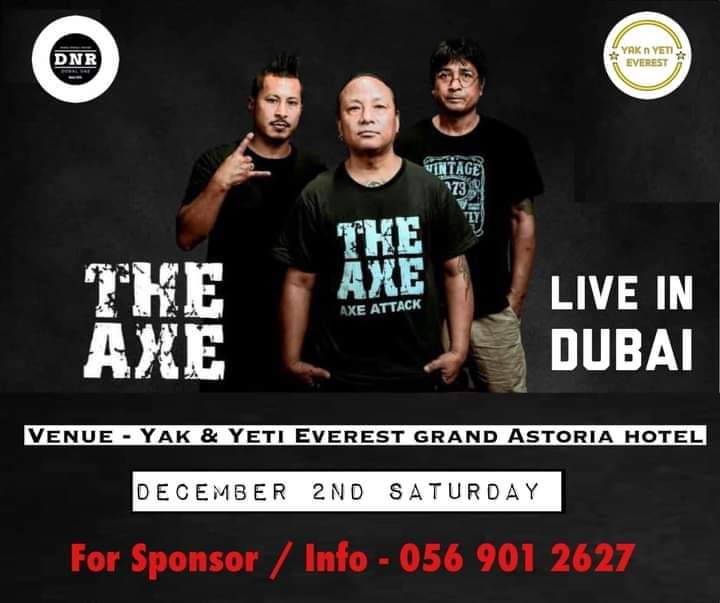 The Axe Band-Nepali is one of the populars band in Nepal with members Shiva Mukhiyaa on Bass& vocal, Sajal Rajbhandari on Guitars and Surendra Shrestha on drums currently which was formed on 1992.

Axe Band, known for their mesmerizing blend of rock, pop, and Nepali folk music, has garnered a massive following both in Nepal and among the Nepali diaspora worldwide. Their live shows are legendary, characterized by powerful vocals and high-energy performances that leave audiences spellbound.The Dubai concert promises to be a night to remember, as Axe Band will showcase their signature hits along with some exciting surprises. 
---