Get ready for a musical night as Sabin Rai And The Pharaoh are set to amaze the stage at Snook Cafe And Pub in Bharatpur on Ashoj 12th. Music  fans alike are eagerly anticipating this live performance, which promises to be a night filled with  tunes and  memories.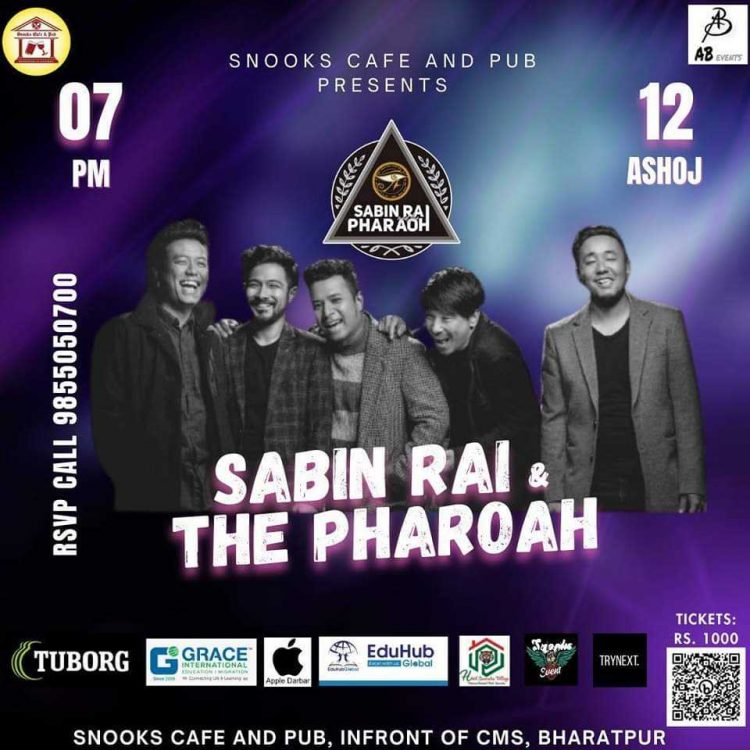 Sabin Rai, a prominent figure in the Nepali music industry known for his soulful melodies and powerful lyrics, will be joined by his band, The Pharaoh, to deliver a  performance. With hits like "jau ki basu," "Samarpan," and "Timi Nai Hau," the evening is sure to be a musical journey through emotions and experiences.
The event is expected to draw a diverse crowd of music lovers, both from Bharatpur and surrounding areas. So mark your calendars for Ashoj 12th and prepare to be captivated by the magic of Sabin Rai And The Pharaoh at Snook Cafe And Pub. Grab your tickets early to ensure you don't miss out on this unforgettable night of music and entertainment.
---