Prepare for a melodic journey like no other as Australia eagerly anticipates the upcoming musical tour of the sensational band, The Elements. Hailing from the diverse and culturally rich landscape of Australia, The Elements are poised to captivate audiences with their unique blend of genres and electrifying performances.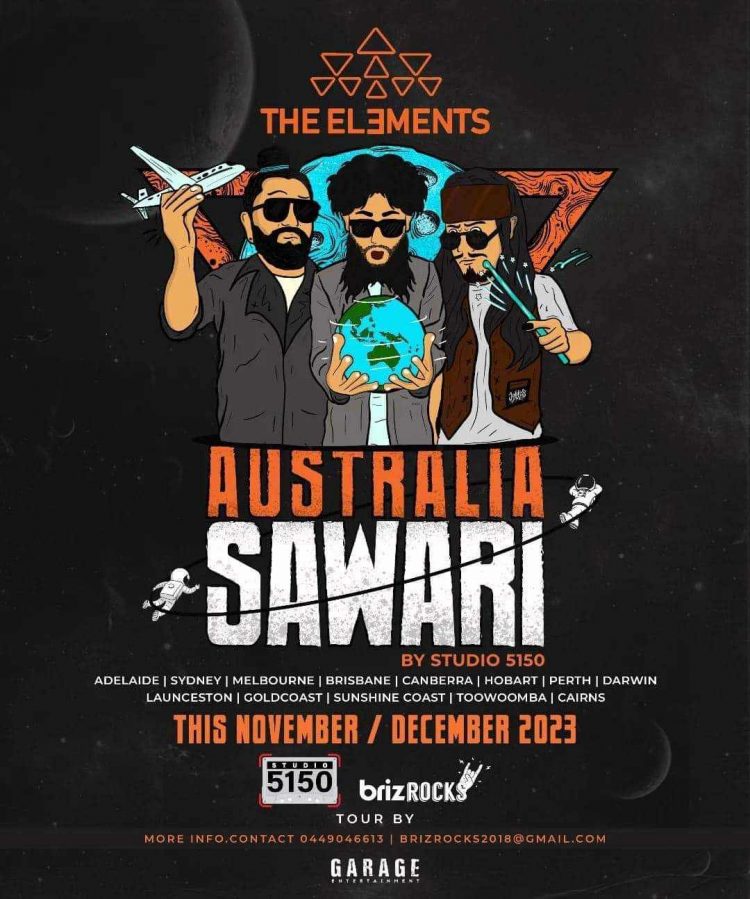 The band, known for their spellbinding fusion of rock, folk, and world music influences, is gearing up to enthrall music enthusiasts across Australia this November and December. With their remarkable ability to seamlessly blend different musical elements, The Elements promise to deliver an unforgettable experience that transcends boundaries and leaves a lasting impact on every soul in attendance.
The Elements are a trio formed in 2017. The three friends marked the start of their musical journey by releasing their first single 'Tesaile Hidey Ma'. Since then, the trio have released over a dozen musical pieces – each one slowly delving into more unexplored territories showing a growth in the themes and arrangements. The band has based itself on 2 acoustic guitars, and a set of percussions. Known well for their lyrical prowess as well, the band in its earlier years composed mellow acoustic tones that has now slowly progressed on to heavier dramatic musical stories, while experimenting with unique soundscapes. Their songs are a form of storytelling, and often involve meticulous questions mixed with a fusion of a variety of genres. Dipesh Gurung plays the drums, while Raunaq Singh Adhikari and Ishan Raj Onta strum on their acoustic guitars and lay down the vocals.
---