Renowned Nepali singer-songwriter, Swoopna Suman, is all set to captivate music enthusiasts Down Under with an eagerly anticipated tour across Australia this October and November.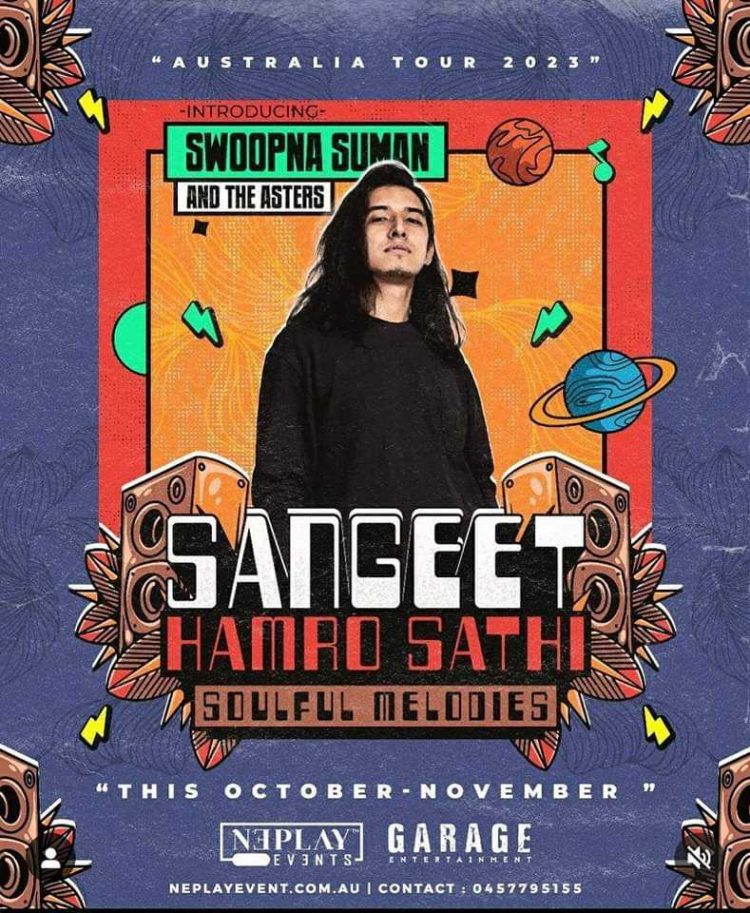 Swoopna Suman, known for his soulful and heartfelt compositions, has gained immense popularity not only in Nepal but also among the Nepali diaspora worldwide. With a unique blend of acoustic melodies and introspective lyrics, Swoopna has carved a niche for himself in the contemporary music scene. His ability to connect with listeners on a deep emotional level has made him a favorite among music lovers of all ages.This much-anticipated tour will give fans in Australia a rare opportunity to experience Swoopna's enchanting live performances. Audiences can expect an unforgettable musical journey as Swoopna serenades them with his chart-topping hits, such as "Kasari Bhanu".
Swoopna's melodious tunes and poignant lyrics, will create an atmosphere of togetherness and unity within the Nepali community.
---