Nepal's iconic rock sensation, Anuprastha, is set to ignite the stage at Club Fahrenheit on August 11th with a high-octane live performance that promises to be an unforgettable night for music enthusiasts.
Renowned for their electrifying energy and soulful melodies, Anuprastha has amassed a dedicated fanbase over the years, and this concert is expected to be a testament to their musical prowess.Anuprastha's fusion of rock, pop, and traditional Nepali sounds has propelled them to the forefront of Nepal's music scene. Their commitment to crafting evocative lyrics and captivating melodies has earned them widespread acclaim. With the upcoming performance at Club Fahrenheit, fans can anticipate a night of headbanging, sing-alongs, and an immersive musical journey.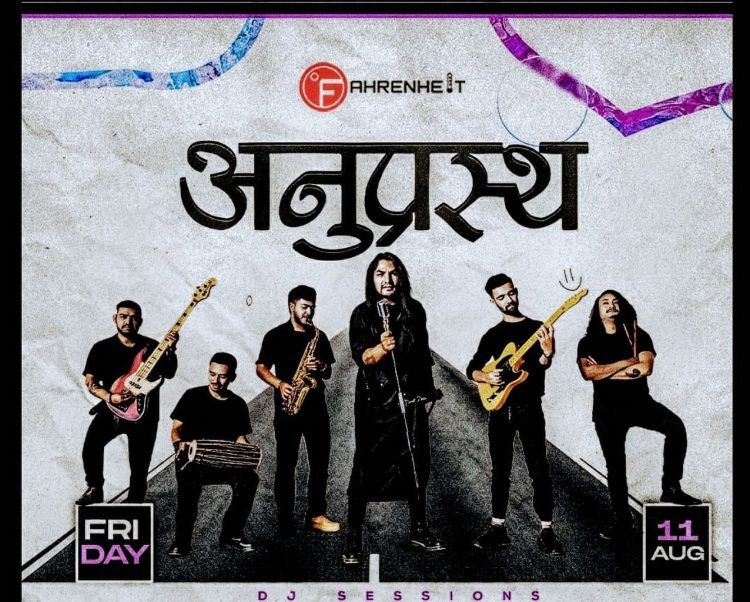 Anuprastha is a rock group from Nepal. Anu means "music," and Prastha means "first" in the Sanskrit origin of the name Anuprastha. The majority of their songs are in the rock genre, but they also incorporate folk music from Nepal. When the band members were still in college in 2004, they created the group.After struggling for several years, the band successfully gained national attention when they won the reality show Sprite Band Challenge 1st edition in 2008, which was aired on Nepal's national TV channel. There were three strong finalists — Anuprastha, Alt F4 and Bequeath — but Anuprastha took the crown along with one lakh rupees and a ticket to shoot a music video. They released that first music video, "Din", in July 2009 in two versions. They launched their debut album Anuprastha in 2010.
They released the single "Ujyaalo" in 2016.
---