Hari Bansha Acharya Releases New Song 'A keta Madalu Padka' ft. Priyanka Karki Today**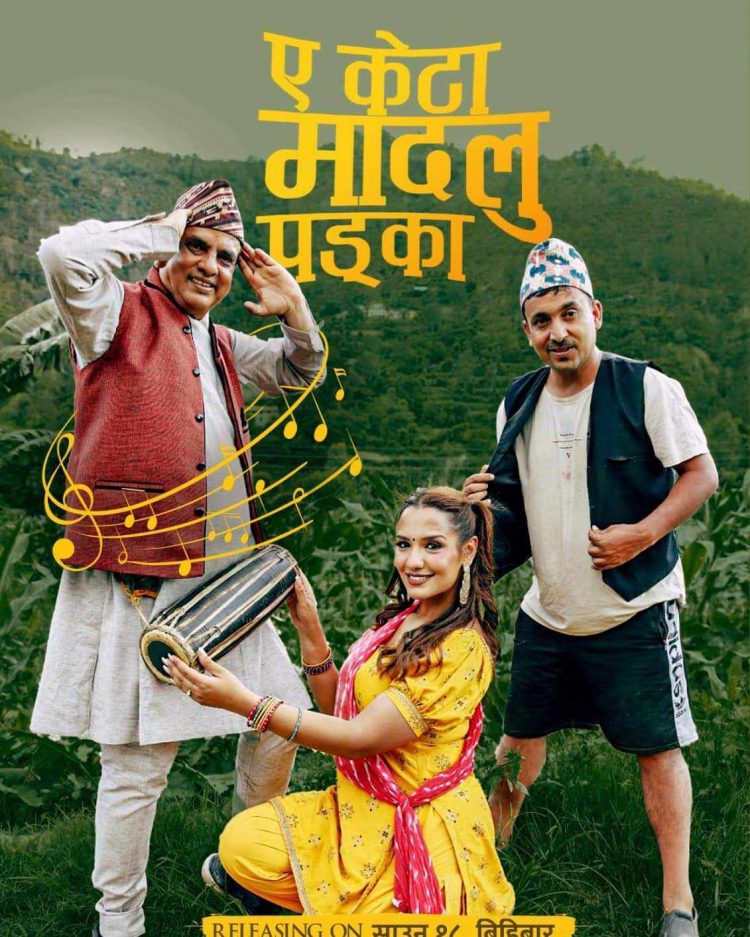 In an exciting announcement for the music industry and Nepali entertainment enthusiasts, veteran comedian and actor Hari Bansha Acharya is all set to release his new song 'A keta Madalu Padka' today. The song, which features the talented actress and singer Priyanka Karki, promises to be a delightful treat for the audience.Hari Bansha Acharya, known for his impeccable comic timing and stellar performances, is stepping into the music world with this new song. Fans are eagerly awaiting the release, anticipating a unique and entertaining musical experience from the multi-talented artist.The collaboration with Priyanka Karki has further piqued interest in the song. Priyanka, a prominent figure in the Nepali film industry, has already showcased her singing prowess in various projects, and her partnership with Hari Bansha Acharya is expected to create magic on-screen.The song 'A keta Madalu Padka' is said to be a fusion of catchy beats, meaningful lyrics, and the duo's exceptional chemistry. Music lovers are hopeful that it will strike the right chords with its soulful melody and endearing visuals.
The release of this song marks Hari Bansha Acharya's foray into the world of music, and fans are eagerly looking forward to witnessing this new dimension of his artistic talent. With Priyanka Karki adding her charm to the mix, the song is poised to be a chart-topper in no time.Music enthusiasts and fans alike can catch the song 'A keta Madalu Padka' on various digital platforms starting today, and it is expected to become an instant favorite among the masses. So, don't miss the chance to groove to this delightful tune and witness the brilliance of two extraordinary artists coming together for a musical extravaganza.
---