Get ready for an enchanting night of musical bliss as Tribal Rain takes center stage at Purple Haze on August 12th along with guest band space.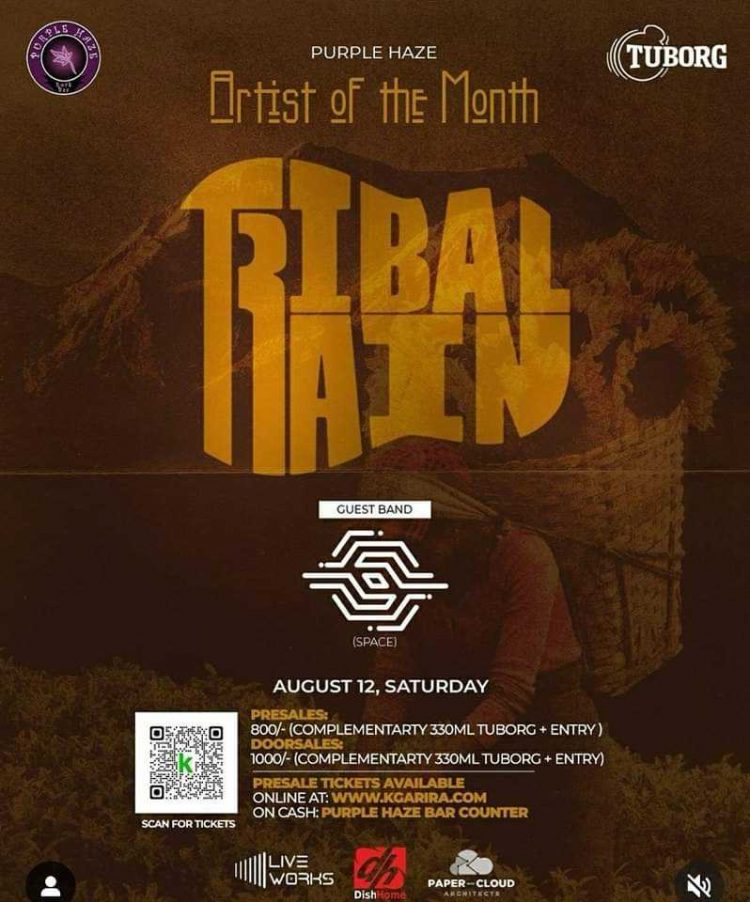 The renowned band, known for its unique fusion of traditional tribal rhythms and contemporary sounds, has been honored as the venue's "Artist of the Month," promising an unforgettable experience for all music enthusiasts..Purple Haze, a prominent venue known for its support of local and emerging artists, is proud to host this extraordinary group. Tribal Rain's captivating melodies, accompanied by mesmerizing visuals , will create an immersive experience, making it a treat for both the ears and eyes.
Tribal Rain is a Sikkim-based Nepali acoustic experimental band. In 2017, the band released their debut album, Roka Yo Samay. Popular songs include Bhanai, Chinta, and Narisawna.
---