Albatross is performing live at The Moksh Bar this May 28th.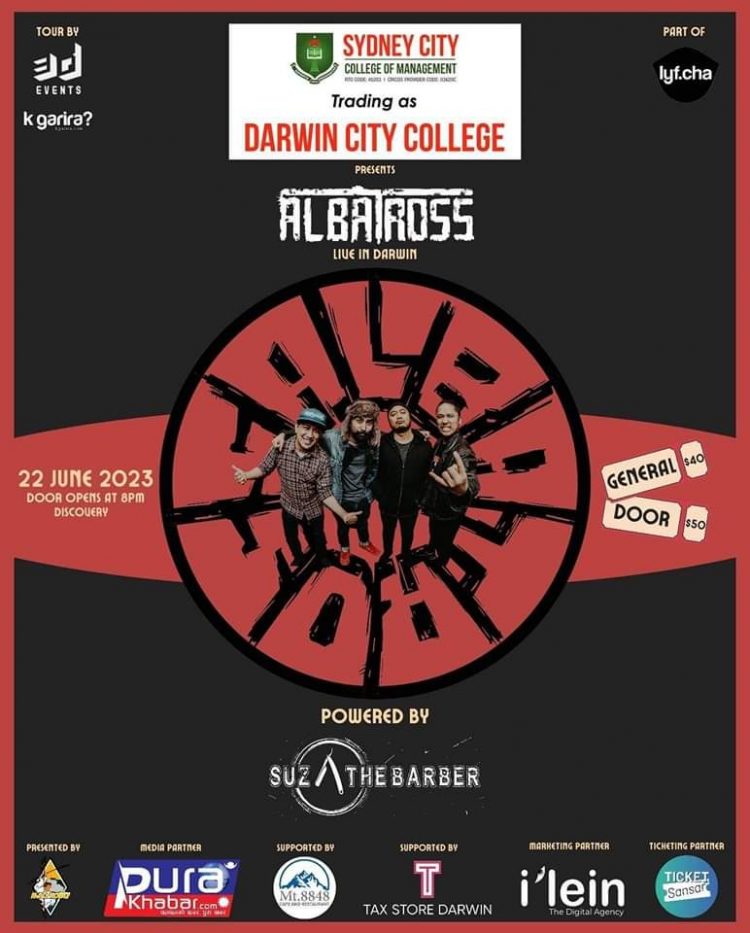 Albatross, a three-piece underground thrash metal band that formed in 1998, later established a new style in Nepal's alternative music scene, gained a cult following, and attained legendary status. The group behind cult hits like Farki Farki, Khaseka Tara, and Nischal is made up of Shirish Dali as the frontman, Sunny Manandhar (Suncha Vox) on guitar, Abhaya Siddhi Bajracharya on bass, and Kismat Shrestha on drums.
Hi:fly (1999), Jo Jas Sanga Sambandhit Chha (2005), Atti Bhayo (2011), and Ma Ra Malai (2015) are the four albums that Albatross have recorded and released to date. A fifth album, Raat Ko Raani, is soon to be released. The group performs and tours around the nation and abroad, and they became the first band from Nepal to take the stage at the South by Southwest (SXSW) festival, one of the biggest gatherings in the world.
---