Nepali 90s superstar singer Nima Rumba is performing live in the UK this 28th May,Saturday  at Empire,Aldershot.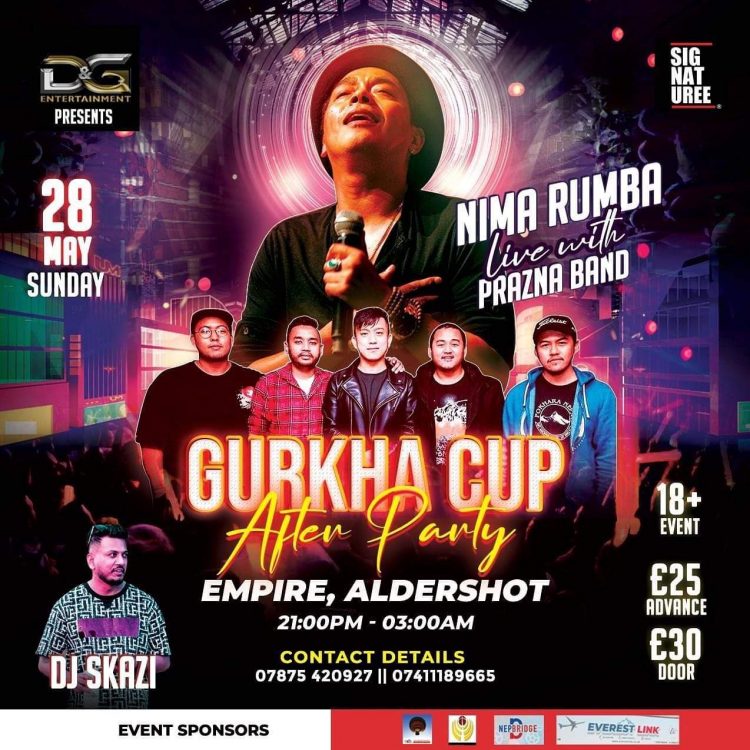 Rumba writes,"Namastey LONDON
UK
D&G Entertainment presents, NIMA RUMBA LiVe* in Concert With PRAZNA Band* Gurkha Cup After Party 2023 @ Empire, Aldershot on Sunday, 28th May .
*My Hearty Thanks to D&G Entertainment (Gere Gurung Soltee & Dipesh Rai Bhai) for having me in this Iconic event , Thanks to my band for the show PRAZNA Band Bhai haru (Sooraz Gurung, Prabhash Gurung, Hoisher Ghising, Sagar Thapa & Thomas Egan) and as always
Thanks to all my Fans, Supporters & Well-Wishers there in UK
* SEE YOU SOON
".
---